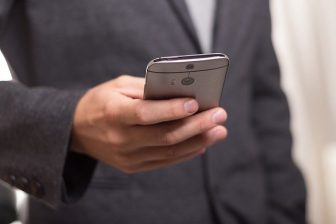 Letting agencies are failing in general to maintain communication with their tenants, with delays in responding to problems being the most common issue, new research suggests.
The survey of over 2,000 UK-based tenants found that 31% of those who tried to contact their letting agency with an out-of-hours emergency did not receive a prompt response.
Furthermore, 29% of respondents said their letting agency did not respond to their queries at all.
Unsurprisingly, the study found that 84% of respondents would rather speak to a real person than an automated bot. And despite advances in technology, phone remains the most popular means of contacting agencies, with almost half – 49% – citing this as their preferred means of contact.
AnswerConnect, which carried out the research, claims that many tenants are unhappy with the agent, with 51% of renters describing their relationship with their letting agent as either neutral at best, or that they felt extremely undervalued by their agent.
Fraser Wilson of AnswerConnect commented: "Property management is a 'people job' and tenants in the UK are keen to speak with a real person instead of receiving automated responses. As our research demonstrates, effective communication creates a better experience for both tenants and landlords. Be it timely responses or availability, exceptional customer service is ultimately about being there when tenants need it most."