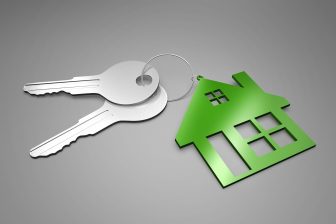 Just over 22,000 new rental properties have reached the market so far this year, accounting for 16% of the rental homes currently listed on the market, according to analysis by Ocasa.
On a regional level, the greatest scarcity of newly listed rental properties is found in the West Midlands, where fresh rental stock accounts for just 11.7% of total available rental properties.
In both the East Midlands and Wales, newly listed rental stock accounts for 12% of all homes available to rent. The percentage of new rental listings entering the market is also below the national average in Yorkshire & Humber (13%), the North East (14%), North West (14%) and South East (15%).
In fact, just the East of England (19%), London (21%) and Scotland (21%) currently sit above the national benchmark in this respect.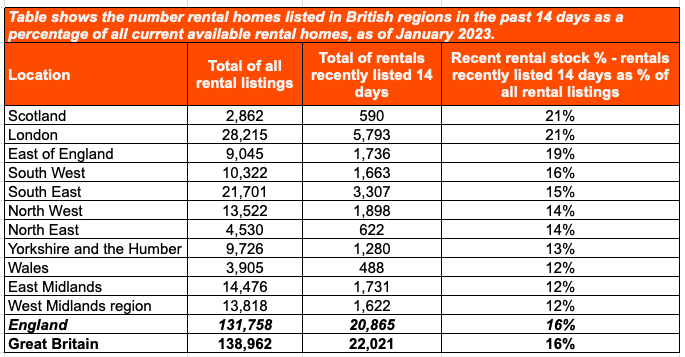 When analysing the data at major city level, Leeds tenants face the smallest proportion of new rental stock at just 6%. In Birmingham, new stock currently accounts for 8% of total properties available, climbing to 9% in Nottingham, Liverpool, Newcastle and Sheffield.
However, tenants on the hunt in Edinburgh (28%), Glasgow (21%) and London (21%) have a far better chance of finding a fresh rental property, with newly listed stock accounting for over a fifth of total properties currently listed for let.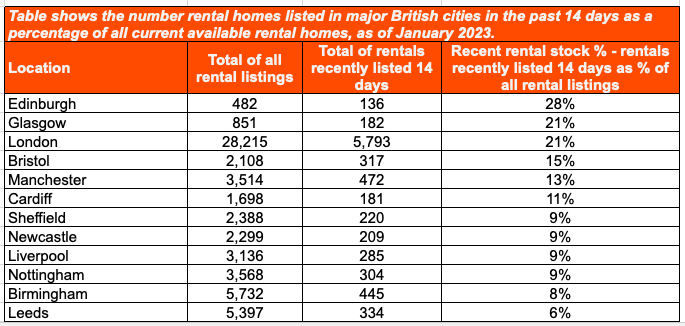 Jack Godby, sales and marketing director at Ocasa, commented: "We are entering what could be a very difficult year for tenants. Not only do they face the tough task of accumulating a sizeable deposit in order to secure a rental property, but the rising cost of living is putting a further squeeze on their finances on a long-term basis.
"More and more landlords are choosing to exit the sector. Of course, this reduction in stock will only hurt tenants further as a supply demand imbalance causes rental prices to continue to climb ever higher."