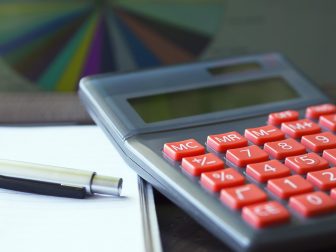 The property viewings process costs estate agents an estimated £188.4m a year, according to new research by U-See Homes.
The virtual property viewings platform has based the study on the average earnings of £34,583, which it says means that the average estate agent takes home an hourly rate of £16.63.
Based on the assumption that the average viewing takes approximately one hour, which as any agent will know is highly unlikely, and with an average journey time of 20 mins per viewing – again, this is hard to measure, U-See Homes, which clearly has a vested interest in trying to encourage more agents to conduct virtual viewings, claims that it costs £22.17 on average per viewing where an agent's time is concerned.
When you also consider the cost in fuel, which U-See Homes says for the average company car stands at £1.08 per viewing, this brings the hypothetical total cost to £23.25.
U-See Homes says that the average home requires 10 viewings in order to sell, and so estimates that it costs £233 per property on average.
Based on the calculation that 810,401 homes sold in the last 12 months across the UK, that is a total cost incurred of £188.4m to UK estate agents as a result of physical viewings.
Here comes the pitch:
U-See Homes says that by opting to replace just the first initial physical viewing in the property viewing process, with a virtual tour, estate agents could potentially save a considerable sum in time and fuel.
If each home required just nine physical viewings, U-See Homes says that it would cut the cost incurred by the industry by £18.8m per year to £169.6m, based on its rough estimate.
Simon Dempsey, head of marketing for U-See Homes, said: "There's no future version of the property market that will see the physical viewing process be completely replaced and homebuyers are always going to want to take a fine tooth combe to any home they're thinking of buying in person.
"However, estate agents spend a considerable amount of time and money conducting initial physical viewings that could easily be replaced by a guided virtual tour. In fact, utilising virtual guided tours could help them showcase three or four homes in the time it would take to conduct one physical viewing.
"The industry has never been busier and the old adage that time is money has never been more relevant. With huge backlogs of transactions waiting to complete and a relentless tide of buyer demand, estate agents are up against it at the moment and utilising technology to help streamline their day to day tasks is one way of helping to turn the tide in their favour."
| | | | | |
| --- | --- | --- | --- | --- |
| Data point | Cost per viewing | Cost per House (@ 10 viewings) | Cost per Year | Notes |
| Agent time | £22.173 | £221.73 | £179,692,915 | Based on the gross annual pay of £34,583 and an average viewing time of 1:20 at £16.63 per hour (40 hour week) |
| Fuel | £1.078 | £10.78 | £8,736,123 | Based on a 10 mile trip at 55 MPG |
| Total | £23.251 | £232.51 | £188,429,038 | Based on 810,401 UK transactions over the last 12 months (Mar 2020 to Feb 2021) |
Note: full figures used in calculations and so there may be some slight differences due to rounding