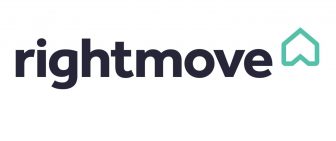 Every region of Britain saw residential property asking price records broken in October, as the national average increased almost £5,000.
It was the first time that every region broke asking price records since March 2007, according to Rightmove's monthly house price index.
The typical asking price for a home has jumped in all regions of Britain, and now sits at a national average of £344,445, up 1.8% month-on-month, which is the biggest increase at this time of year since October 2015.
The North West and Wales both saw especially strong growth in asking prices amounting to 2.3%. They reached £232,639 and £237,830 respectively.
The South West and London both saw a 1.9% monthly increase, with prices reaching £359,906 and £650,683.
The number of sales being agreed was up more than 15%, compared to the same time in 2019.
Rightmove put the increase down to property purchasers wanting to secure their new homes ahead of a potential base rate rise, which is looking increasingly likely for later this year.
Tim Bannister, Rightmove's director of property data, said:"Although more properties are coming to market, the level is still not enough to replenish the stock that's being snapped up. Consequently, new price records have been set across the board, with every region of Great Britain and all of the three market sectors of first-time buyer, second-stepper and top of the ladder hitting all-time highs.
"This 'full house' is an extremely rare event, happening for the first time since March 2007. The stock shortages started after the first lockdown, and they look set to continue with the underlying housing market fundamentals remaining strong, and an additional incentive to buy and fix your mortgage interest rate before a widely expected rate rise.
"Mortgage interest rates are lower than they have ever been before and lenders are keen to lend in a competitive market, with employment and wage growth also robust. The number of sales agreed continue to be strong despite the end of the stamp duty incentives."