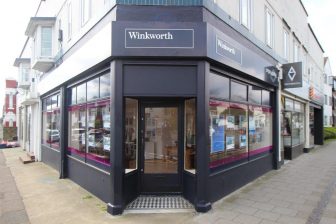 Winkworth, the London-based franchiser, has reported a pretax profit of £2m for the six months to June 30, up four-fold from £461,000 a year ago, while revenue doubled to £5.2m from £2.5m.
The company reports that the property sales market in the first half of the year was extraordinarily active.
strong demand from buyers led to record months of sales completions in March 2021, prior to the extension of the stamp duty holiday, and in June 2021, with their H1 sales revenue outstripping the whole of 2020.
Peak activity was focused on the country markets, where the desire to move away from city centres played its biggest part. It was interesting to note that, outside of the internationally reliant central London market, London also performed very strongly, with a move to more space and the easing of political uncertainty proving to be driving factors.
Winkworth says that the greatest division was between houses and flats, with property prices increasing and flats proving more difficult to sell following the withdrawal of the support of many buy-to-let investors.
Despite the stamp duty holiday and government initiatives to support 95% LTV mortgages, this sector saw limited price growth.

Similarly, the rental market was divided between house and flat demand, with houses and country locations leading the way, while London rentals suffered from an absence of international workers, students, and young professional sharers. Demand recovered as H1 progressed and people started to prepare for the return to work.
While rents in the country markets grew significantly, those in London remained behind pre-pandemic levels, albeit with early signs of a recovery towards the end of H1.
In H1 2021, gross revenues of the franchised office network of £36.4m were up by 92% (H1 2020: 18.9m). Sales income rose by 195% to £24.6m (H1 2020: £8.3m). Lettings and management rose by 11% to £11.8m (H1 2020: £10.6m), equating to a 32% lettings and management / 68% sales income split across the business at the half year (H1 2020: 55% lettings and management / 45% sales).
The first half gross revenues of £36.4m were also markedly higher than the H1 2019 result of £21.4m, with sales up by 146% and lettings and management up by 4% on the comparative period.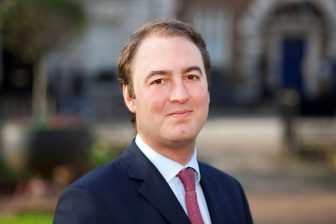 The company says it has seen an uplift in new franchise applications and hope to open a total of eight new franchises for the year as a whole, while it has also backed the start-up of a commercial agency, advising on investment in retail or business premises for development or conversion into residential accommodation.
Dominic Agace, chief executive officer at Winkworth, said: "While the first half of this year was marked by an exceptional level of sales activity, it also vindicated our strategic expansion in recent years into the country, enabling us to service clients not only in the buoyant London market, but also Londoners and country dwellers seeking more space or a change in environment.
"Our rental business remained strong, albeit on this occasion it was outshone by sales, and we are again encouraged by the number of applications from talented operators looking to work within our successful and well-balanced franchise model."