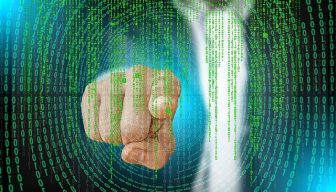 Spectre (operated by Street Group) has teamed up with AgencyCloud from Reapit, a well-known sales and lettings CRM.
This integration allows Spectre users to personalise their direct mail campaigns, and enhance their prospecting.
Instead of beginning prospecting letters with 'Dear Homeowner' or 'Dear Landlord', Spectre will automatically pull through the recipient's name from the agent's AgencyCloud account. This will ensure that mutual product users are always directly addressing known vendors and landlords, which is proven to maximise the success rate of prospecting campaigns.
Spectre claims that personalised prospecting letters are three times more effective at generating instructions than those with a generic introduction.
Other benefits to this integration include syncing valuation data with an agent's Spectre database, syncing applicants with an agent's Spectre database, and marking any vendors who have denied marketing consent within Reapit as 'Do Not Send' in Spectre.
Agents can access this new integration by heading to the Reapit Foundations Marketplace, where they will be added to the onboarding queue and updated when the data is live in their accounts.
Heather Staff, co-founder of Street Group, commented: "At Spectre, we're constantly evolving our technology and its capabilities to make the process of prospecting even easier and help agents achieve better results from their campaigns.
"Our integration with Reapit achieves exactly that and I'm delighted to announce that it's now live and ready to install from Reapit's Foundations Marketplace.
"It's been proven that using vendor names within your prospecting campaigns is three times more powerful, and now agents don't even need to manually upload their contacts into Spectre in order to generate these personalised mailers. The whole process is done automatically, thanks to our brand-new integration with Reapit."
Steve Canning, chief revenue officer at Reapit, added: "The integration of their innovative technology will augment the capabilities of our customers, providing them with more options to personalise their direct mail campaigns and enhance their prospecting at the click of a button."
Note: In an earlier version of this story it may have been possible to infer that Street Group has acquired Reapit. This is not the case.