A property owner who has been unable to sell a flat for two years has taken to social media in desperation.
Nicole Bremner is offering a "large personal cheque" to anyone that sells it plus the usual commissions.
She is also dangling the prospect of "about another 100 flats" for sale.
Bremner, who describes herself as an author, speaker, investor, developer and mother, said she has had the property, in South Kensington, London, with three different agents.
She is calling it her £5m problem.
She said: "We did get a cheeky offer in February [but we] said no. Went back with a 'yes' and it was retracted."
She says it has been presented with different sorts of furniture and re-styled three times. And she definitely does not think the price is the problem.
It was first marketed at £5.25m but is now on at £4.25m.
However, those who have responded on Twitter insist that the price is the problem.
It seems buying agent Henry Pryor thought it was worth £3m back in February 2018 when it was on with Knight Frank.
One poster suggests she invites the ten best local estate agents over, and lock them in.
Curiously, the property has other investors as a result of some crowdfunding about three years ago. In a video, Bremner admits that some are losing patience as they'd expected their money back.
Now on with Rickman Properties, it's described as immaculate.
EYE wondered if for that price we'd want a bigger kitchen, the option of a lift and some garden rather than a small empty terrace.
And maybe more than three bedrooms?
However, we're not estate agents.
So, over to you . . .
How would YOU sell this property?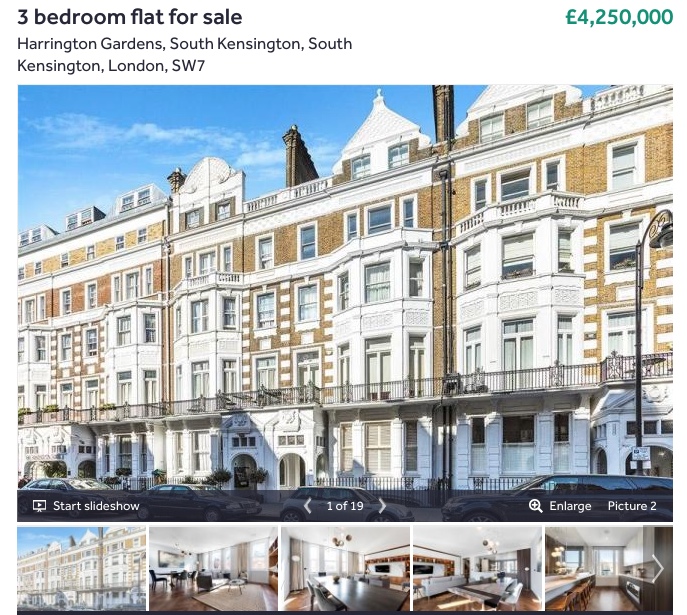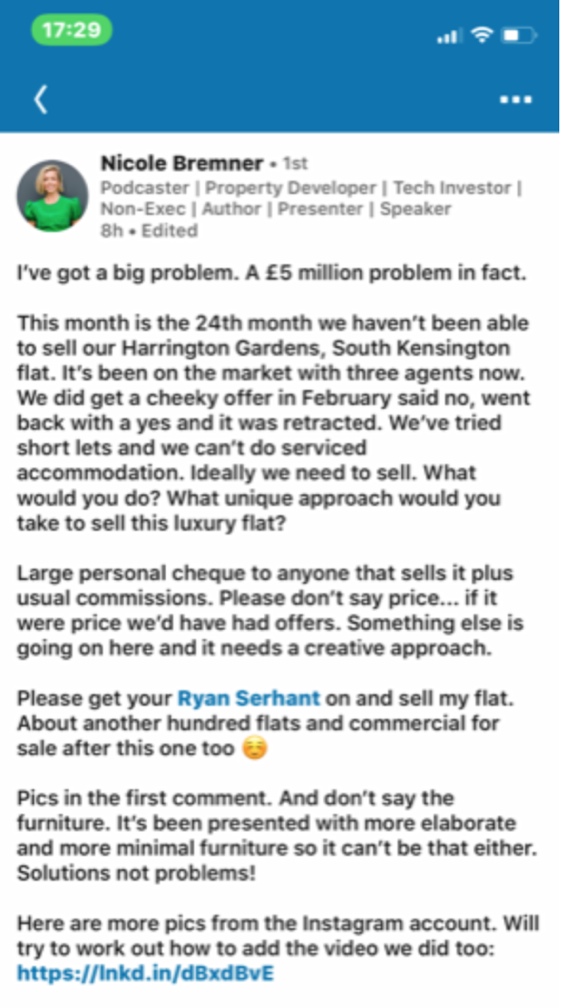 https://www.rightmove.co.uk/property-for-sale/property-60734736.html
https://twitter.com/HenryPryor/status/1168928938355245057
https://www.simplecrowdfunding.co.uk/property/detail/south-kensington-investment-opportunity