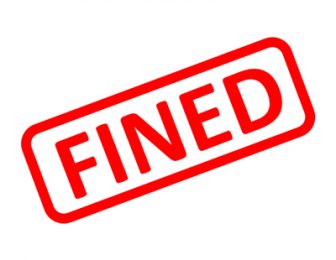 There has been a 532% increase in the size of fines issued to letting agents and landlords in London in the space of just two months, fresh analysis of the Mayor of London's Rogue Landlord and Letting Agent Checker (RLAC) shows.
Total fines of £139,146 were handed out to letting agents and landlords in the most recent month of data, up from £22,000 seen just two months prior.
Local authorities in London have now handed out more than £6.5 million in fines since the Rogue Landlord and Agent (RLAC) checker was launched in 2018.
Analysis of this data shows that both agents and landlords are at risk with landlords fined more often and agents fined more heavily.
The largest single fines ever recorded are £100,000 for a landlord, and £167,000 for a letting agent, respectively.
Councils have been under pressure throughout the pandemic with budgets under strain and housing conditions under the spotlight.
Whilst the work of Housing Officers has been impacted by lockdown rules and regulations, this data shows a dramatic return to enforcement practices.
Orla Shields, CEO at Kamma, which carried out the analysis, said: "Whilst the pandemic seems to have reduced enforcement levels, it did not slow the level of regulation which is higher now than at any time before.
"With a complex web of regulations now governing the sector and growing levels of enforcement, it is business critical that both agents and their landlords stay on top of compliance requirements."