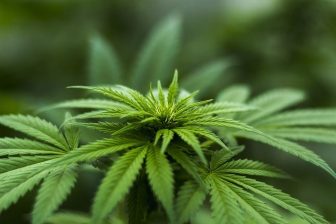 Propertymark says agents need to be diligent after a number of case studies have been bought to their attention on the growth of cannabis in rental properties and the devastating lengths tenants will go to booby-trap them in order to prevent anyone entering.
A recent straw poll held by Propertymark also saw 67% out of the 91 agent respondents witnessing cannabis farms growing within properties they've managed.
Propertymark member agents and Regional Executives have highlighted instances where their agency has seen hazardous property conditions including electricity being bypassed and cannabis being grown within a basement or loft.
One issue agent's have found is in the checking of a property and where the liability of damage can fall; often a tenancy agreement states an agent will not have responsibility to check a property's loft or basement or a landlord will stipulate that these areas are not inclusive of the tenancy. However, these are often the first places an ill-intentioned tenant will look to hide criminal activity.
One agent found themselves paying out a settlement of £4,000 after extreme damages were caused to a basement in the creation of a cannabis farm. The tenancy agreement stated no check would be done on the basement, but after an accidental check was done at a time before the farm, the landlord was able to find legal grounds to dispute the agreement.
But perhaps more worrying than what a tenant may hide, are the steps some will take to secure their secret. At a previous ARLA Propertymark Regional Meeting, members of the local drug squad regaled the audience with tales of booby-trapped properties including, in at least one example they cited, of door handles being wired to the mains electricity supply. Accordingly, when faced with this situation, any agent or landlord must proceed with extreme caution.
Emma Walker, ARLA Propertymark Regional Executive informed Propertymark of a time where her agency let out a property to a young man who passed all the necessary checks required and three months later were informed of a possible cannabis farm growing within the property. After Police broke entry into the house, they were met with not only the cannabis farm but bypassed electrics and a generally hazardous property.
Nathan Emerson, Propertymark's CEO said: "The majority of cannabis farms in the UK are not set up by individual criminals but rather by fairly sophisticated drug dealing gangs who will go to extreme lengths to prevent anyone accessing the cannabis grows within a property.
"Agents should be aware of the liability that they could find themselves in so that they don't fall foul and also remain vigilant and informed on these particular cases."
Agents who find themselves up against any issues such as these should report matters to the local police as quickly as possible as the lengths that these criminals will go to boobytrap them is in some cases life threatening.
Agents will need to obtain evidence to submit to the police to as to what is happening inside the property – something which in some cases may be extremely difficult.
Agents could do this by speaking to the neighbours of the property to establish whether any of the following exist:
Curtains constantly drawn
Cannabis smell coming from the property
Hardly any movement of people in or out of the property
Waste bags of soil-like material being left in the garden or put out for regular rubbish collection
Any sign that the external meters at the property have been tampered with
Little or no social activity in the back garden
If, on the balance of probability, it is thought that the property is being used as a cannabis farm, then provided the agent can provide the local police with 'reasonable cause' to visit, they then should execute a warrant and carry out a detailed search.