The Say No To Rightmove campaign group, which says it now has 1,400 members, representing 2,700 branches, is in the process of carrying out a survey of its membership.
The purpose is to determine current sentiment about portals in general and Rightmove in particular.
So far the survey has had over 500 responses and on the strength of these the campaign has released an interim report.
The campaign says it recognises that as a self-selecting group the results of the survey are bound to reflect a negative attitude towards Rightmove, but the survey does reveal some more general and surprising views about other portals and their perceived value to the respondents.
In particular it appears that OnTheMarket is significantly close to Rightmove in the quantity of respondents using both portals for their listings, and in terms of 'value for money' OTM is very substantially ahead of both Rightmove and Zoopla.
In the responses so far, 78% are still members of Rightmove, 21% are ex-members. The 21% includes people who are ex-members or who have handed in their notice.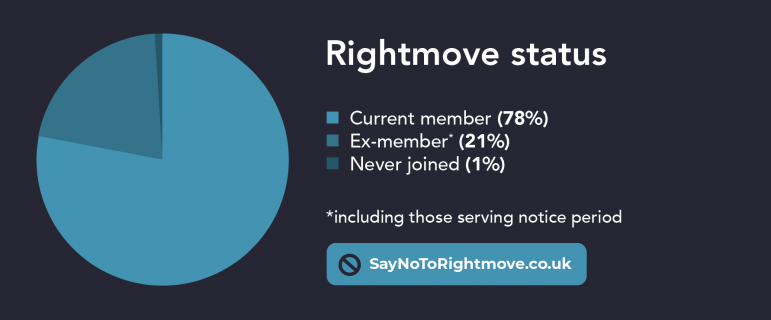 Of those who have given notice to Rightmove, 48% did so before the company made its Coronavirus response of a 75% discount for four months. 52% have done so after the response was made.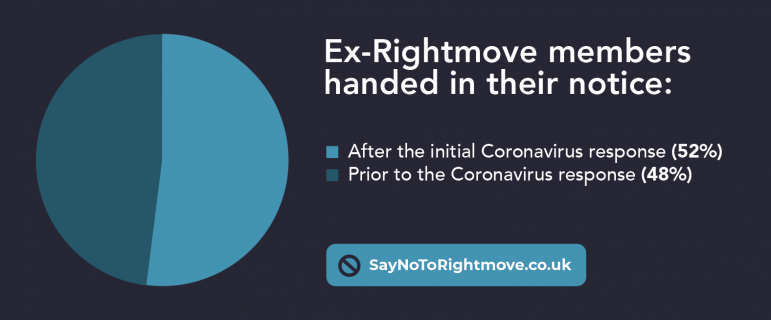 55% of respondents are currently listing with Zoopla and 87% of respondents are currently listing with Rightmove. A significant 84% are listing with OnTheMarket.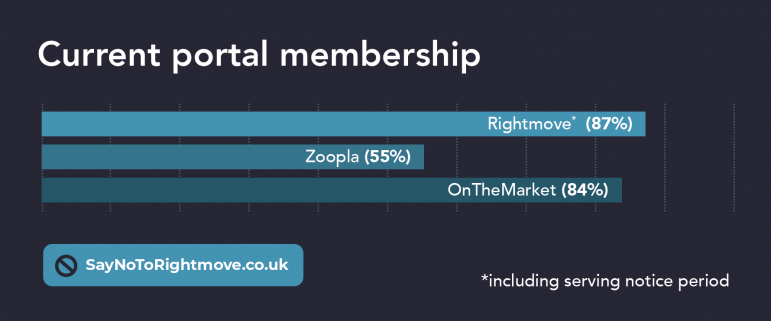 A question asking which portal represents the best value for money puts OnTheMarket strongly in front at 50%, Zoopla on 37%, Rightmove on 5% and 'other' portals accounting for 8%.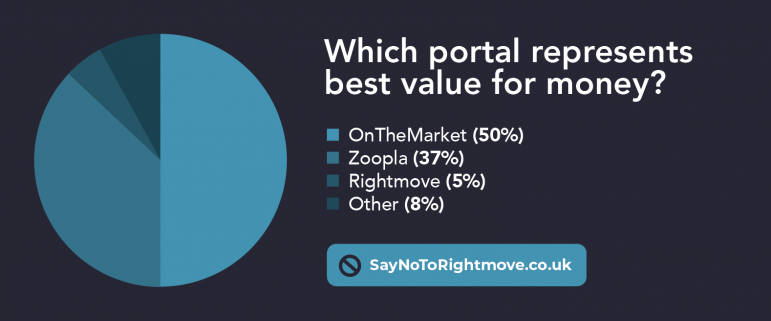 The majority of respondents think that Rightmove would be fair value for money if it was charging less than £500 per office, per month. 26% think between £500 and £1,000 per office per month is fair value. Just 1% think the figure would be between £1,000 and £2,000.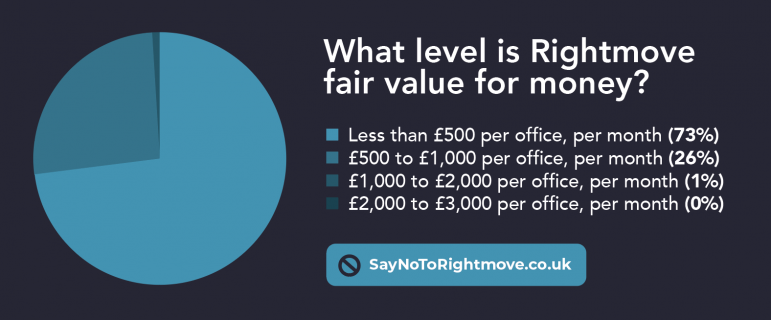 As to their future plans regarding Rightmove, 90% say they are considering leaving unless the discount period is extended or pricing radically changed. 9% say they will be leaving at the end of their contracts. 1% are happy with the current 75% offer.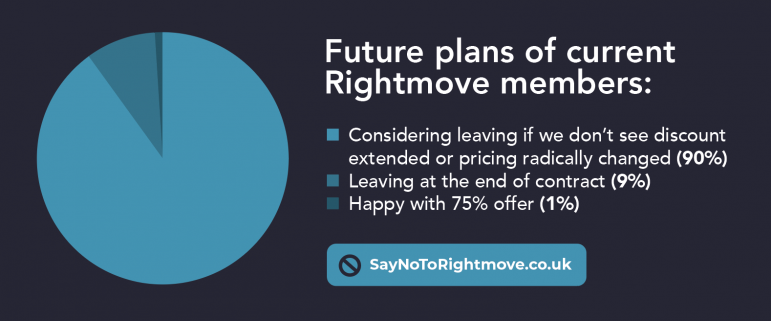 The Say No to Rightmove campaign has told EYE that after the survey closes next week the detailed results, including the actual number of responses to each question, will be made available for publication.