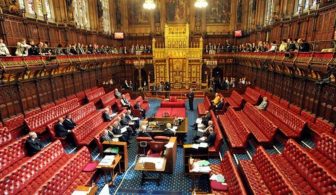 Landlords caught offering sex for rent to prospective tenants should be held criminally responsible, according to Generation Rent.
The lobby group has called on the House of Lords to back amendments to the Policing, Crime, Sentencing and Courts Bill, which would specifically criminalise sex-for-rent landlords and introduce fines of up to £50,000 for websites and platforms that feature their adverts.
A report by Shelter in January found that around 30,000 women had been offered housing in exchange for sex between March and September 2020.
Offering accommodation in return for sexual favours is a criminal offence, but just one person has been charged for it.
The Crown Prosecution Service (CPS) can only bring prosecutions under Section 52 of the Sexual Offences Act 2003, which makes it an offence to "intentionally cause or incite a person into prostitution". However, to do this the person receiving the accommodation must be defined as a "prostitute".
The amendments, tabled by Lord Ponsonby of Shulbrede, would make it an offence to "require or accept sexual relations as a condition of accommodation".
The bill is currently at committee state and the amendments are due to be considered this afternoon.
Alicia Kennedy, director of Generation Rent, said: "These sexual predators are deliberately taking advantage of people's desperation to find a home.
"The House of Lords has a huge opportunity to protect some of the country's most vulnerable renters by specifically taking action against this horrific crime.
"No one should be forced by coercion or circumstance to exchange sexual acts for a roof over their head."
Landlord charged over 'sex for rent' allegations appears in court