Property buyers and sellers continued to press ahead in record number last month despite the second lockdown in England, according to Chestertons.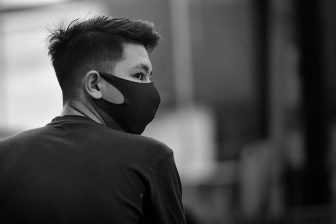 The London-based agency says that it has registered an increasing number of buyers and conducted more viewing appointments each week than in any week of the previous three years.
Statistics from the agent shows that in November, it registered more new buyers and carried out an average of around 20% more viewing appointments each week than any week of 2017, 2018 or 2019 – including the busiest months of spring and autumn.
The company has also recorded 44% more property transactions currently being processed by solicitors than at any other point in the past three years.
Guy Gittins, Chestertons MD, said: "The second lockdown seemed to have very little negative impact on activity levels and even in the traditionally quieter month of November, we are tracking well above any point in the previous three years. Part of this is driven by the incentive of the stamp duty saving, but we believe the main driver is that people just want to move as quickly as possible while conditions are favourable. We also noticed an extra wave of new buyers entering the market when a vaccine was announced last month."
He added: "We seem to be in the very unusual position of supply actually meeting demand and the large number of buyers coming to the market are being met by an almost equally large increase in properties coming up for sale. This is tempering any major price movements and values are generally remaining relatively steady across London."