The "Say No To Rightmove" campaign continues to gain momentum and has now established a dedicated team to deal with supporters and registrations. This follows the launch of the campaign on 19th March.
The campaign says that, broadly speaking, agents who are pledging their support have either left Rightmove, are about to serve notice, are considering cancelling their direct debits, or are reviewing their current contracts and wondering what to do. This all at a time when getting costs off their books and holding cash to preserve jobs is their absolute priority.
The campaign has published a heat map of approx 1,500 offices belonging to their  900+ supporters thus far.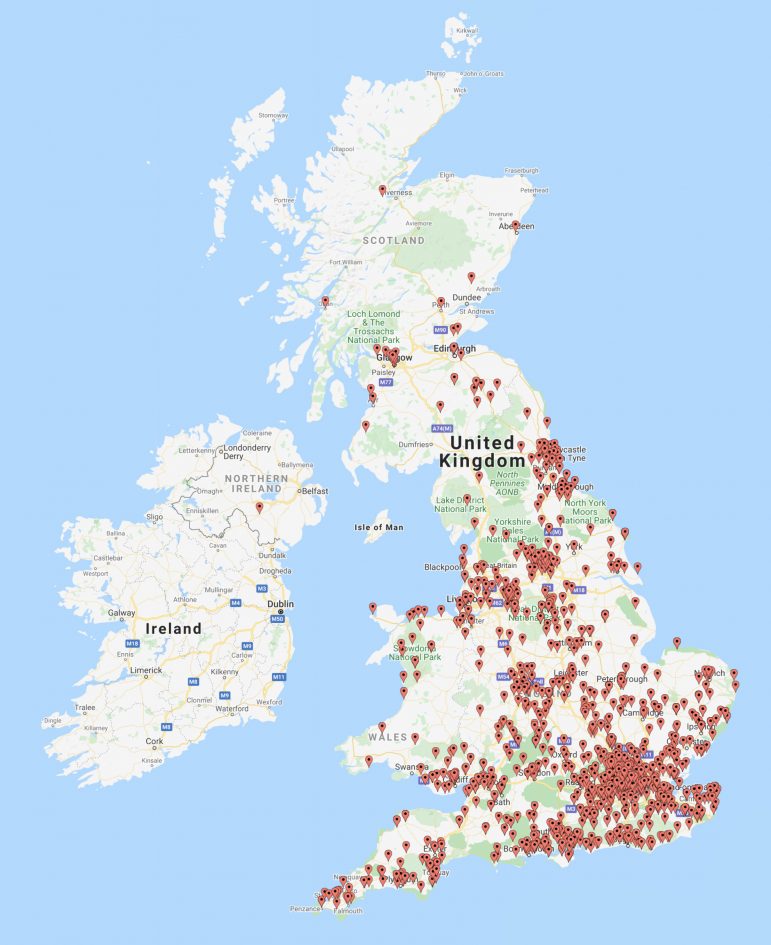 During the course of this week, Rob Sargent CEO of The Acorn Group is planning to speak directly to the Heads of Zoopla, Rightmove and OnTheMarket to establish clearly their short, mid, and long-term commitment to supporting estate agents through what is set to be the  "most challenging 18 months in our industry's history".
EYE asked the campaign what constitutes a 'supporter' and whether payment is involved. The response was:
"A supporter is someone who has registered with Say No To Rightmove, whether they just want to reaffirm the demand for a tariff free 3 months, intend to leave now or at some point in the short term or have just had enough of the cost and the way Rightmove treat their business. There is certainly nothing to pay. "
We also asked if the campaign seeks to encourage agents to leave Rightmove. The answer was:
"We have always been very clear that this campaign is not about encouraging people to leave Rightmove. Agents have a choice and need to do what's best for their individual business."
Finally, we asked how many supporters the campaign expects to have on board by the end of April. The answer was:
"We expect to be at 2,500 by the end of the month".