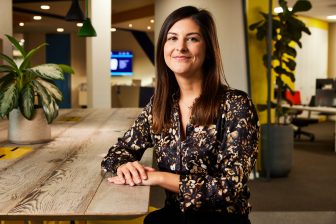 An anti-money laundering expert has called for estate and letting agents to review their due diligence and sanctions screening procedures to ensure they do not breach the extensive measures introduced by the government against Russia.
Collette Allen, client services director at anti-money laundering specialist SmartSearch, highlighted the need for property professionals to take a proactive approach following the implementation of far-reaching sanctions in response to the invasion of Ukraine, and new legislation to create a beneficial ownership register for foreign owners of UK property.
"As sanctions against Russia continue to increase, the importance of undertaking effective due diligence and sanctions screening is now greater than ever before for professionals in the property sector," she said.
"In addition to being a legal obligation it is also a moral one, as conducting checks that are comprehensive and accurate will be essential for protecting people globally."
Allen pointed out that a Home Office and Treasury report in December 2020 noted that the money laundering risk for the UK property market was "high", and the greatest level of risk was where it was difficult to identify ultimate beneficial owners.
She continued: "Property is an extremely attractive target for money launderers from the UK and abroad, so it always been important for estate and letting agents to know who they are dealing with in order to prevent money laundering.
"In the current fast-moving situation, anyone involved in property transactions could unwittingly deal with sanctioned individuals if they do not have proper processes in place for the initial screening of new clients and the ongoing monitoring of existing ones.
"The only effective way of screening clients to see if they are on sanctions or politically exposed person's (PEP) lists is by using an electronic verification platform that includes the ability to constantly monitor for status changes following the introduction of new sanctions.
"Estate and letting agents looking for a way to immediately check if their customers appear on PEP and sanctions lists can do this using batch upload monitoring. Businesses which already have their customers on the SmartSearch platform will have received updated warning alerts for the new sanctions via the automated ongoing monitoring and will continue to receive these as the lists are updated."
The anti-corruption organisation Transparency International has identified at least £1.5bn of UK property owned by Russians accused of financial crime or with links to the Kremlin. It has been estimated that around 87,000 properties in the UK are owned by offshore companies, which makes it impossible for the authorities to identify who owns them.
Allen pointed out that although the government has announced it will be introducing a new register of overseas entities it is likely to take a year for the register to become operational.
"The introduction of the long-overdue Register of Overseas Entities, which was first raised in 2016, is welcome, but property professionals are presently having to conduct business in a complex market which makes it vital to perform effective screening upon current and prospective clients," she added.