There is no doubt that the use of technology, data and online services is transforming the property industry on a global scale. SearchFlow recently hosted a virtual roundtable that brought together experts from across the real estate industry to discuss this topic and the trends we may see in 2021, with a view on technology's influence in accelerating transactions across residential and commercial markets.

Roundtable guests included Paul Tostevin, Director of the World Research team at Savills, Geraldine Pigot, Special Counsel – Real Estate at Covington & Burling LLP; Senior Real Estate Lawyer and Consultant Brian Kennedy; and Adam Groom, SearchFlow's Head of Product.
Here, Property Industry Eye reports on some of the discussion points raised in the session:
Q: What were the key outcomes in the real estate sector in 2020?
Paul Tostevin: "2020 was characterised by one big thing, Covid-19, and that's had huge implications from a property perspective. Of course, the world was already going through many upheavals before the pandemic but what it has done is accelerate many pre-existing trends; the most notable is related to agile working and the also the wider shift to online retail.
One of the biggest challenges arising from this is the associated economic downturn; global GDP fell by 3.9% in 2020 with UK and Eurozone particularly hard-hit according to Oxford Economics figures."
Adam Groom: "There is no doubt 2020 changed the real estate market. Technological innovation and adaptation are transforming land and property transactions on a global scale. Now, more than ever, it's important to take the time to reflect on and plan for what lies ahead as digitisation and electronic integration grow; we are all in agreement that in doing so, we can work together to accelerate transactions, enhance workflows, reduce business costs and deliver efficiencies all round."
Q: Where does this leave global real estate markets, including investment markets?
Paul Tostevin: "This broader uncertainty coupled with the global travel restrictions has led to a fall in investment volumes of around a third from the 2019 peak. However not all sectors felt this equally, if we look at the global share of investment by asset class in 2019 versus 2020. One thing to note is that offices were still the biggest sector in 2020 – over residential, industrial, retail and hotels – despite the shift to homeworking. The share did fall however, at the expense of the industrial (including logistics) and residential (including build to rent, student housing) sectors, which grew to capture 21% and 28% respectively."
Q: What observations are you seeing in terms of the take-up of LegalTech in the property transaction process?
Brian Kennedy: There are many key themes that are on the radar for law firms: AI, collaboration tools, earlier access to property data, big data and data analytics, contact lifecycle management solutions, no code/low code legal platforms, and blockchain. However, having earlier access to property data and accelerated insights is fundamental. Lawyers are used to a world where collating property information takes material time and effort, for example searches.
The underlying data sets that power those searches exist in the present; whether that's planning, environmental or highways. Increasingly, providers such as SearchFlow are looking at harnessing that data and making it available earlier in the due diligence process; developing products that give lawyers and clients earlier insights into site risks or potential complications.
Q: Do you believe that technology will redefine the essence of legal solutions?
Brian Kennedy: Legal solutions have invariably meant a piece of paper (whether delivered electronically or physically) – an advice note or suite of documents. But innovation is all about adopting new approaches to solving problems and rethinking ways of doing things. Suppose I have a client who urgently wants details of a portfolio of leases. Will the legal solution of the future look like a client scrolling through a report in MS Word, or will it look like an easy-to-use visual interface, where the client can jump to the key information at the click of a button?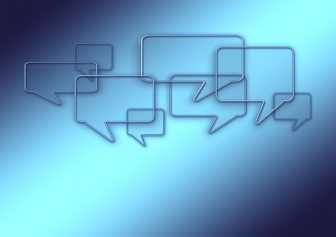 Perhaps I have a client who wants to venture into providing serviced office accommodation and they need advice – is the legal solution of the future going to look like a set of precedents and guidance notes, or will it be an app, where client personnel can easily generate documents themselves, using a questionnaire-style interface.
Some of these solutions are already a reality for some law firms and their clients and it really illustrates the difference in how legal services or solutions may differ in the future.
Q: Do you foresee a time when a greater degree of AI will be used in legal practice?
Geraldine Pigot: I participated in a trial training an AI machine learning tool to review English leases. Even after paring the type of lease back to occupational and then shopping centre only retail leases and training the system on a hundred or so of these were still only at around, I believe, 60% accuracy when testing it. The full trial was to be 500 leases. Training the system required scanning documents in and having a legal professional manually tag the provisions – for example, rent review clauses, contractual term etc, so it was quite a lengthy process. The idea of course was that once trained, the AI would then be ready to deploy. However, given that we initially had to sub divide the leases into type, it seems to me that the usefulness of the tool becomes more marginal as it would not necessarily recognise a different type of lease without training again.
Looking at some of the data out there from other trials, it seems that the average accuracy level for human review is around 80%. One of the surveys based on non-disclosure agreements (NDAs) gave AI an average accuracy of 94% and human lawyers 85%. However, I would suggest that NDAs are simpler and more formulaic than perhaps a lease in England and Wales, so I don't think lawyers will be replaced by AI any time soon!
That said, it can be helpful if you can extract large volumes of data by using AI, as you can then present these findings early to the client, in a more bitesize and manageable form which may then allow the clients to have a better understanding of the data up front and make decisions before contract on that basis. So, I foresee a greater degree of AI yes, but only in situations that make it worth utilising. There are also issues around reliance and liability in terms of lawyers presenting AI driven due diligence to clients, which need to be considered up front.
Q: Do you see that legal services will go through a 'reinvention' driven by tech adoption?
Brian Kennedy: The future of law will increasingly use multi-disciplinary approaches to reinvent the delivery of legal services, with teams of lawyers, technologists, legal design experts, change management specialists and other disciplines working together to reimagine legal solutions.
Then there is the challenge often described as the 'productisation of law'. How do you turn one-off legal services provided to individual clients into legal products that can be built once but sold to many – and ideally use those products to upsell or stimulate demand for more valuable or strategic legal advice.
Thirdly, certainly technological developments will open the door for entirely new legal solutions. The industry has so far concentrated on digitising and automating existing legal processes, but I think that will change. Big data and data analytics will offer insights and capabilities facilitating new products and services that don't resemble any existing legal offering; it will be interesting to see how things unfold."
Adam Groom: "Speed and a continuous flow of data is increasingly important for property lawyers.
When talking to clients, the data we surface must enhance their workflows and the automation needs to be effective. Businesses are looking to reduce end-to-end costs, this is what we hear from property departments across the country. Today, as part of Landmark, we have access to the biggest data repository in the industry. That world of Big Data that Brian referred to is all about using large, trusted datasets and new techniques to surface insights, in an integrated, real-time way; making it available at the right place and the right time. Only then, we can drive efficiency and add value to the market. Property data is our lifeblood and so we're looking at machine learning, AI to drive insights."
Q: How has technology supported you during the pandemic?
Geraldine Pigot: "I certainly believe that if I didn't have the Land Registry portal, Automated documents and Automated land Reg forms whilst working from home, it would have made my life far more difficult. These are trends that have been ongoing for some time, technology is being used more and more and the pandemic has accelerated this and technologies such as these have made it possible to do our jobs from home.
"Technology, used well, frees up lawyers for more interesting, complex work and so perhaps more administrative type tasks (by which I mean the sorting and summarising of data) may move over to automation, which I think is a good thing."
To access a copy of the full roundtable session, click here.