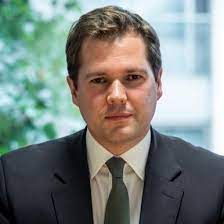 Housing secretary Robert Jenrick has left the government as part of Boris Johnson's reshuffle yesterday.
Jenrick's position has been precarious for some time since he was caught up in a scandal last year over his decision to grant planning consent for a £1bn property scheme just two weeks before the developer, Northern & Shell owner Richard Desmond, went on to donate £12,000 to the Conservative Party.
He wrote on Twitter: "It's been a huge privilege to serve as Secretary of State @mhclg.
"Thank you to everyone at the department for their hard work, dedication and friendship. I'm deeply proud of all we achieved.
"I will continue to support the Prime Minister and the Government in every way I can."
His departure followed that of Gavin Williamson and Robert Buckland, who have been removed as Education Secretary and Justice Secretary.