Rightmove has launched a new house extension calculator to estimate how much extensions could add to the value of a house, along with estimated labour costs, in 103 postcodes across England and Wales.
A study by the portal, based on an analysis of more than 9m Energy Performance Certificate records and the average asking prices of 1.2m property listings of houses in England and Wales, suggests a national average asking price per square metre of £2,954.
The average asking price per square metre of houses across England and Wales increased by 0.8% compared to this time last year (£2,930) and is up by 19% compared to five years ago (£2,487), Rightmove said.
It uses this data for its calculator.
Here is the result for if we wanted to extend EYE's homely headquarters – plus the costs of materials and divorce bill.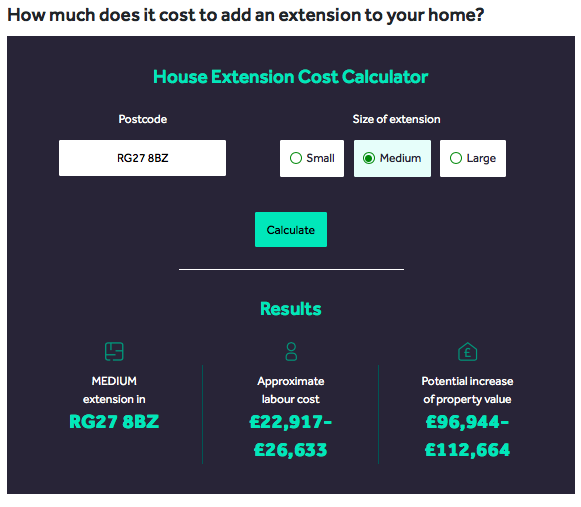 Tim Bannister, director of data services at Rightmove, said: "We're often asked how much an extension might add to the value of a home and in this calculator we have given a very rough guide on this, plus average labour costs to help people with that first step.
"But home owners need to think about why they are doing an extension. If it's to add value to a home then it's worth bearing in mind that local markets all differ, as does the price that people will be able to pay for a property, so there will be times where adding an extension will not increase the home's value by more than its cost."
A spokesman added: "This tool has been created both to help people thinking of buying a property that has the potential to extend and those who are thinking about renovating now.
"It joins a number of content hubs for buyers, sellers, renters and landlords that we've created on Rightmove to help give people information at a number of stages of their home moving journey."
https://www.rightmove.co.uk/home-improvements/extensions/house-extension-cost-calculator