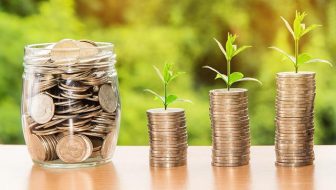 The cost of renting in the UK has increased by an average of 12% year-on-year, according to the latest figures from Hamptons.
According to the data, the average rent crossed the £1,300 a month mark for the first time last month, 11 months after passing the £1,200 mark and 37 months after passing the £1,000 mark.
London saw the steepest hike in rents – up 17% on average over the past 12 months to £2,332 a month, which means tenants in the capital have experienced double-digit rent increases in 16 of the past 18 months.
This was backed up by separate research by Foxtons, which found that in London weekly rent in August was 11% higher than in 2022, with average rental prices remaining high for the third month in a row, showing little change since June.
"Compared to July, demand rose, supply fell and prices remained consistently high," said Gareth Atkins, managing director of lettings at Foxtons. "However, competition was not nearly as frenetic as it was in 2022 and as such, we have not seen further significant price increases."
Rental affordability – defined as the proportion of gross earnings needed to cover the average rent – is now at its highest level for a decade at 28.4%, Zoopla's latest quarterly Rental Market Report reveals. This is compared to an average of 27.2% over the last 10 years and is due to the growth in rents for new lets continuing to outpace UK wage growth.
"Each passing month has ushered in a new rental market record," said Aneisha Beveridge, head of research at Hamptons. "Rents have risen more in the last 12 months than they did between 2015 and 2019.
"While the current pace of rental growth is unsustainable long-term, many mortgaged landlords are being squeezed just as tightly as tenants."