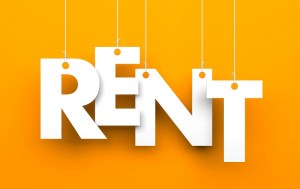 Rents across England, Wales and Scotland increased at their fastest pace on record as demand from tenants continued to heavily outweigh supply.
According to the latest Office for National Statistics data, rental price growth was led by London, where prices rose 5% from a year ago in April – the steepest annual rate since November 2012.
A nigh number of buy-to-let landlords have been forced to increase rents to cover rising mortgage costs, while private tenants compete for a limited supply of homes.
"We are seeing that demand for property continues to grow in the rental market, but there remains no increase in homes available to rent," said Nathan Emerson, chief executive officer of Propertymark.
Tom Bill, head of UK residential research at Knight Frank, pointed out that tax and legislative changes have deterred many landlords from continuing to invest in the buy-to-let sector.
He commented: "Rents continue to rise sharply as a supply shortage makes life difficult for a growing number of tenants. Politicians have targeted landlords with a series of tax hikes in recent years and as more of them leave the sector, fast-rising rents means the pain has spread to tenants.
"More details were announced last week on the government's Renters Reform Bill, which needs to make sure it doesn't make a bad situation worse. Around a fifth of households in England are renting, which is a lot of voters."