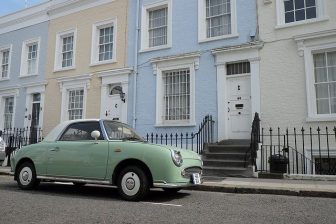 Rental demand continues to heavily outweigh supply in London and Home Counties, but there are signs that more properties are coming onto the market, according to Knight Frank.
The number of new prospective tenants registering in May was the fifth highest figure in a decade, underlining how strong demand remains after the re-opening of offices and universities.
New listings are still around a third below their long-run average in prime central London (PCL) and prime outer London (POL). But there are early signs that supply may be slowly picking up.
In May, the number of market valuation appraisals – a leading indicator of demand – was the tenth highest figure in a decade.
One reason for the increase is that more owners are letting out their property after failing to achieve their desired price in the sales market. Price growth in POL appears to be slowing as the race for space calms down and it is only steadily increasing in PCL, with overseas buyer numbers not yet back to pre-Covid levels.
Another cause is the higher churn of tenants as a growing number of workers are changing jobs or leaving the UK altogether.
One in five workers are likely to quit their jobs in the next 12 months, according to a recent global survey by accountant PWC. The so-called "great resignation" will happen as more workers seek improved pay and a greater sense of fulfilment.
"It's not yet a significant amount but we're noticing more stock coming over from the sales market," said Jennifer King-Neary, head of lettings in Aldgate at Knight Frank. "The other thing we have been really busy with is tenant terminations. More people are changing jobs or commuting patterns and others are moving abroad."
Meanwhile, Knight Franks says that more landlords are being tempted back into the market by rising rents.
Average rental values in PCL rose 29.1% in the year to May. The rise was smaller than in April, suggesting that recent steep increases have peaked. Rental values fell sharply in early 2021 as staycation restrictions led to a flood of short-let properties on the long-let market, which drove down rents.
The annual change was 23.1% in POL, which was also down from April.