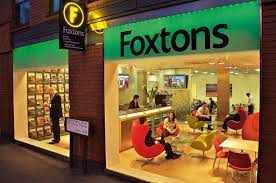 The widening supply-demand imbalance in London continues to place upward pressure on rental values in the city, with Foxtons reporting that rents are up 23% year to date compared with the same period last year.
Central London produced the highest average weekly rent – year to date – at £627, a 33% increase on 2021, according to Foxtons.
The agency reports that supply continued to be unseasonably low, with new listings across the lettings division down 21% year-on-year, although the company says this is favourable compared with a market average 40% drop year to date in the capital.
Research shows that a number of landlords are divesting their portfolios and leaving the PRS due to an increase in regulation and rules, thus reducing the supply of much needed privately rented homes.
Tax hikes in recent years, including stamp duty changes on buy-to-let and the loss of tax-free allowances, are driving away many landlords and crippling the sector.
The impact of greater regulation is clear, while tax changes, along with high maintenance costs, have all been identified as a major barrier posing a threat to buy-to-let investments.
Meanwhile, Foxtons has seen demand increase 21% year-on-year, exacerbating the already intense competition for homes.
Average rental prices remained within 1% of the record-breaking highs seen in June 2022.
Year to date – 2022
Supply

New Instructions YoY

Demand

New Renter Registrations YoY

All London

-21%

+21%

Central

-12%

+8%

East

-37%

+14%

North

-34%

+9%

South

-8%

+40%

West

-22%

+43%
According to Foxtons' data, The central and south regions of London remained the most desirable, especially South London, which had 40% more registrations year-to-date compared to the same period in 2021.
There were 28 renters competing for every new property in July, an increase of 27% from June 2022. This is the highest month-on-month increase recorded so far this year. It is characteristic of peak lettings season, but also of a competitive market and an increasing imbalance between demand and supply. In east London, a traditional rental hotspot for professionals in the capital, the competition increased to 38 renters per property.
Rental budgets continued to increase to keep pace with increasing rental prices. Budgets reached £500 per week in July 2022, a 2% increase on June 2022 and 8% higher compared with July 2021. Central London had the highest increase in rental budget, up 15% compared with July 2021, followed closely by east London at 12%.
Sarah Tonkinson, managing director at Foxtons, said: "Rent is making headlines in the Capital. Putting aside renewals, which are reflected in the ONS data, London's average rental price for new rents was £541 per week in July, hot on the heels of June's £549 per week, which broke the record as highest monthly rental price in years. This is due to high demand and low supply – aggregators have had 40% fewer new listings year to date.
"As low stock and high demand are likely to continue for some time, we do not see average rental prices declining significantly in the coming months."
Investors are rethinking their strategy and moving away from buy-to-let property