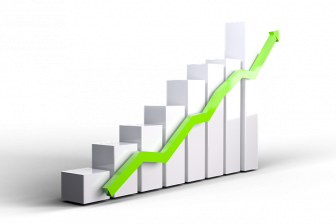 The number of tenants forced out of private rented homes in England and Wales hit 5,409 in the final quarter of 2022 as rental evictions continue to build up following a ban during Covid.
When the country went into lockdown in March 2020, the government banned landlord possession actions. But they built back up since then, although they remain below pre-pandemic levels.
Figures from the Ministry of Justice showed the number of landlord possession actions actually fell slightly in the last quarter, compared with the previous three months.
According to the data, 6,101 landlords in England started Section 21 eviction court proceedings between October and December 2022 – up 69% in a year – resulting in 1,924 households being turned out.
At its peak back in 2014 and 2015, there were around 10,000 to 11,000 every quarter.
A number landlords have come under immense pressure as a result of soaring interest rates.
Last year, the Bank of England warned that buy-to-let investors were particularly vulnerable to interest rate hikes, particularly those that have taken out interest-only mortgages.
The Bank said: "Were landlords to seek to offset the projected rise in buy-to-let mortgage costs, it was estimated they would need to increase their rental income by around 20%.
"This would increase the cost of housing for renters."
The Ministry of Justice said that while the eviction figures remain below pre-Covid levels, "numbers have risen steadily since [Covid] restrictions ended".