With thousands of homebuyers set to miss Wednesday's stamp duty holiday deadline, Knight Frank reports that a number of previously accepted offers on properties are now in the process of being renegotiated.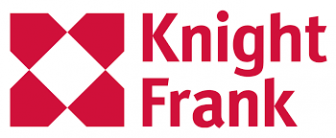 The company says that prices in some markets have been more flexible than others so far this year.
From 1 July, the maximum saving falls to £2,500 from £15,000 in England, which means a figure of £12,500 will be the logical starting point for many conversations, according to Knight Frank.
The estate agency expects stamp duty to continue to distort normal patterns of housing market activity in the second half of this year – more than other years.
Another factor to consider is that there has been greater flexibility around asking prices in some markets more than others, which could mean fewer deals falling through.
Eight of the ten local authorities that saw the highest proportion of asking price reductions between January and the middle of June this year were in London.
The south London borough of Lambeth was the local authority to register the largest percentage – 41% – of properties going under offer at a reduced asking price in the period. All listings after 1 March 2020 were taken into account.
The top five was completed by Crawley (39.6%), Tower Hamlets (39.5%), Surrey Heath (38.4%) and the north London borough of Islington (37.8%).
"Given the much-publicised race for space, it is no surprise that there has been a higher proportion of reduced asking prices in the capital during the pandemic," said Tom Bill, head of UK residential research at Knight Frank. "It is the part of the country where the impact of the taper will be felt least due to higher average property prices, but this flexibility will support activity in coming months."
Local authorities in the capital also experienced three of biggest five average asking price reductions during the period. The top five comprised Eden (8.1% average reduction from initial asking price), Westminster (-6.9%), Kensington & Chelsea (-6.6%), Islington (-6.4%) and Preston (-6.3%).
The five parts of England with the lowest number of asking price reductions were Broxtowe in Nottinghamshire (11.1%), Eden in the north-west (11.2%), Sheffield (11.7%), Ryedale in Yorkshire (11.9%) and Cornwall (12.6%).
The smallest average reductions took place in Gosport (-3.4%), Wyre Forest (-3.5%), East Cambridgeshire (-3.5%), North West Leicestershire (-3.5%) and Harlow in the East of England (-3.6%).
The average discount in England was £15,217, which was in excess of the £12,500 maximum saving during the taper period. The average reduction was greater than £12,500 in 59% of the local authorities.