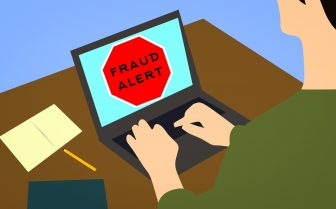 Tenancy fraud is on the rise, according to letting agent supplier HomeLet.
The referencing provider said it is currently identifying 150 cases of fraud every day, up from 110 a day in 2021 – representing a 36% increase in just over a year.
HomeLet said it is "taking the offensive" against advanced fraud by incorporating artificial intelligence (AI) technology into its tenant checking process.
The company checks applications against over 500 million data points, including the CIFAS database and its own default database, and completes various checks, including financial sanctions.
The AI system integrated into the process checks every document HomeLet receives, whether a PDF, image or scanned copy, and continues to learn as it does so. It can highlight uncommon changes and identify any changes in pixilation to detect forged images.
Using the technology, HomeLet has already reported fraudulent applications at an average rental value of £1,543 per month.
Commenting on AI technology, Rebecca Baker, head of customer operations at HomeLet, said: "It's great to add another line of defence to our growing armoury of advanced fraud detection.
"Just last week, we stopped a case in Mayfair from getting through where the monthly rent was over £5,000. The fraudster had edited their documents to make it look like they were earning income from a legitimate source, but the source and transaction had been forged.
"We've already saved landlords £1,564,429.98 in annual rents so far in 2023, this is a run rate of more than £19m of annual rents, through our innovative fraud detection, and helping our partner agents protect their customers remains our priority."