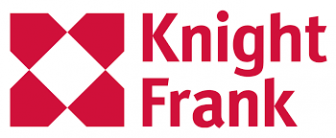 Knight Frank's latest analysis shows that a record number of offers were accepted in the country property market – outside London – last month, surpassing the previous record set last year during the stamp duty holiday.
After a period of record-breaking growth that saw prices in the country market hit a new peak in March, sellers have been motivated to act during one of the property market's busiest months to crystallise gains ahead of an expected slowdown later this year, the estate agnecvy reports.
With the cost of living rising and supply starting to pick up, Knight Frank expects double-digit growth in the Country to decline to single digits by the end of 2022.
"Having taken stock during the first three months of the year people are now coming to market and being decisive. Where property is realistically priced, it is selling quickly and attracting competition," said Russell Grieve, office head at Knight Frank Haslemere.
This fresh impetus has also seen sale times reduce, with the average time from instruction to an offer being accepted dropping from 57 in March to 56.5 days in April, the study found.
This is the shortest time since last June, when the figure was 54.5 days during the frenzied final month of the full stamp duty saving.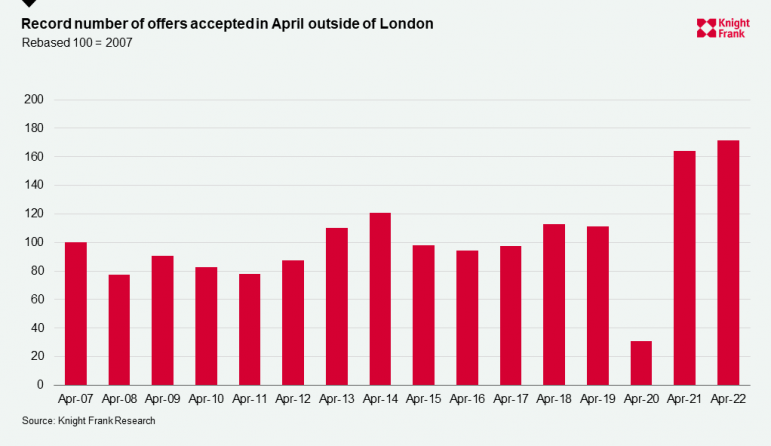 Charles Probert, office head at Knight Frank Hereford & Worcester, commented: "This is the time to sell and people have recognised the market is hot. It's also a good time to accept an offer, as more property will continue to come to the market over the next few months.
"We're still seeing a lot of demand, with lifestyle changers looking to buy in the area, alongside families and those looking to down-size."
The demand-supply imbalance that has kept upward pressure on prices looks set to persist through the spring market, although supply continues to build gradually. Market valuation appraisals were up 3% in April versus the five-year average, excluding 2020.
That said, the number of new prospective buyers was up 25% versus the five-year average, excluding 2020. Knight Frank expect strong demand to decline over the course of the year as the economic backdrop becomes more uncertain.