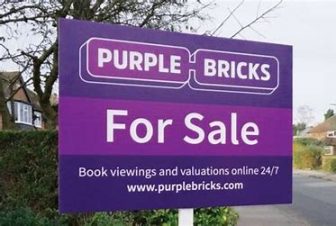 Estate agent comparison site, GetAgent.co.uk, which earns a referral fee for estate agency leads is eyeing fresh business by targeting Purplebricks homesellers who may be concerned by recent headlines about the struggling online estate agency and contemplating instructing a new estate agent to sell their property.
GetAgent is offering home sellers impacted by the financial trouble of Purplebricks £300 cash back on their estate agent fees, should they wish to instruct a new agent in order to get their home sold.
Purplebricks revealed this week that the firm is in danger of running out of cash.
The online agent charges vendors upfront, and has previously claimed to list over 5% of properties available for sale in the country.
Purplebricks' struggles will provide little comfort to the hundreds of sellers who, having paid upfront, with many concerned that they will not receive the service they had been offered.
The co-founder and CEO of GetAgent.co.uk, Colby Short, commented: "It was simply a matter of time before yet another online agent fell financially short and once again, it's their sellers who stand to be left out of pocket having paid their fee upfront."