Purplebricks shares increased 17.7% on Tuesday after the group said in a trading update that it expected to beat full-year profit forecasts.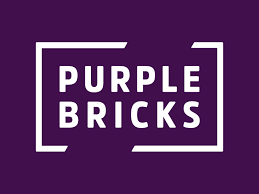 The online estate agent announced it will beat full year profit expectations due to a sharp increase in demand during the coronavirus pandemic.
The AIM-listed company unveiled half year results for the six months ended 31 October 2020, where total fee income increased 6% to £49.1m This was helped by an increase in the number of new instructions, which rose by 8% to 35,387.
Operating profits increased from £200,000 losses a year ago to £6.9m, whilst revenues fell 6% to £44.2m.
Instructions were up 8% in the first half of the year, the firm said yesterday.
Earnings before interest, tax, depreciation and amortisation (Ebitda) shot up 110% to £8.4m in the six months to 31 October.
Purplebricks believes that there is "clear evidence" that consumers are starting  to shift towards apps and tech-based alternatives to traditional high street estate agents.
Shares in Purplebricks on Tuesday jumped 17.7% to 89p, thanks in part to its "virtual capabilities", according to Vic Darvey, the firm's chief executive officer.
He said: "Purplebricks has delivered a strong performance in the period with instructions up 8% and total fee income growth of 6%, despite the UK housing market being disrupted through the height of Covid-19. This continued momentum demonstrates the strength of our technology-led business model and our ability to adapt quickly to a changing market.
"We are now emerging from the pandemic in a very strong competitive position. As a result of continued financial discipline and operational excellence across the business we have experienced strong growth in adjusted EBITDA, up 110%, and a significant improvement in cash generation compared to last year.
"Purplebricks focus for 2021 will be to re-accelerate the growth of our core business by continuing to enhance our digital innovation, our virtual capabilities and increasing agent productivity through automation and efficiency. This period has shown that our technology-led business model is now more relevant than ever, as customers continue to shift to being more comfortable buying and selling their homes digitally."