Purplebricks has apologised after a tenant claimed that they moved into a flat only to find it filled with the landlady's belongings.
The tenant claimed that the agent, Purplebricks, advised that they should box up all the possessions and then store them.
Describing the response as absolutely abysmal, the tenant gathered traction on social media saying they had been quoted £150 plus VAT to remove and £39 plus VAT a week to store.
One agent responding asked where the check-in service had been.
Last night, a spokesperson said: "Purplebricks aims to offer an excellent service to both landlords and tenants – giving proactive help and support where necessary, and we're really sorry that this didn't happen in this case.
"We're continuing to talk to both parties and are working to get this issue resolved."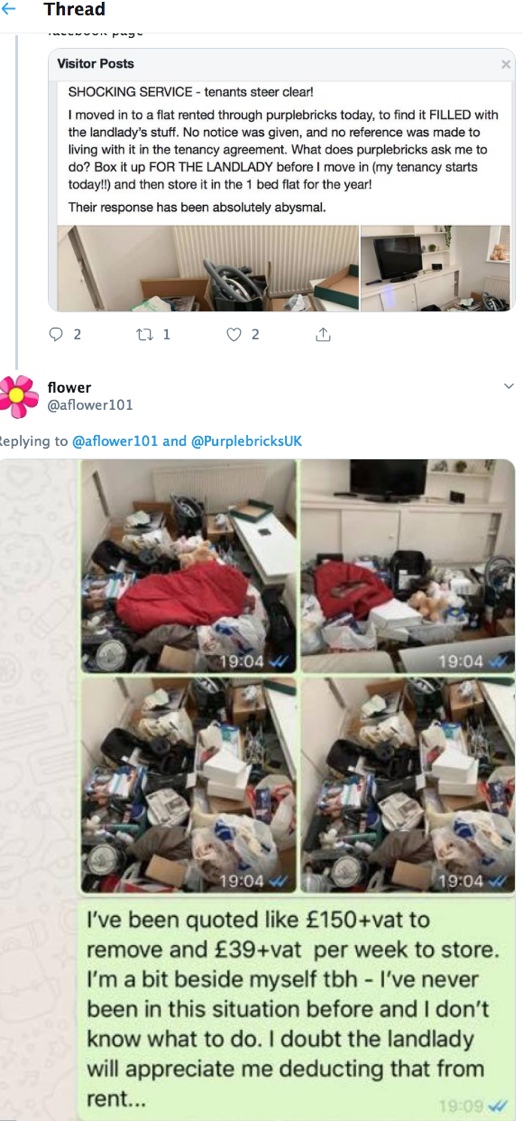 More top news stories