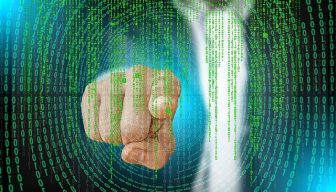 Credas, a major identity verification service, has partnered with the Coadjute blockchain network, enabling digital identities to be accessed, verified and shared more easily during the property transaction.
Credas announced at their Future of Digital Identity event yesterday that they are joining the Coadjute network with plans to launch a new digital identification service – elevating the end-user experience and taking advantage of the security and encryption the bank-grade blockchain network offers.
Credas and Coadjute will pilot the service during Q1 2022, with a formal launch planned in the second quarter of the year.
It will enable existing digital identities created with Credas to be verified by third parties over the Coadjute network, and if required, for the original source documents to be obtained with consumer consent.
By enabling trusted ID and data to be accessed from Credas in real-time by any business on the Coadjute network, the two companies intend to create a more streamlined digital experience for buyers and sellers, reducing duplication of effort and enabling a more efficient, secure property transaction.
Coadjute's blockchain network connects all parties in a property transaction to enable real-time information sharing and true interoperability. Integrated behind existing platform and apps, the Coadjute network enables estate agents and other parties involved in a property deal to share documents, information and messages in real-time, all without needing new software.
Tim Barnett, CEO of Credas Technologies, said: "As the UK's leading AML and identity verification Proptech platform, Credas are excited to be working with Coadjute. Our collaboration will see the integration of our products on the Coadjute network, benefiting thousands of estate agency branches, conveyancers and mortgage brokers and helping them to work together and communicate in a more efficient way with clients whilst seamlessly verifying the various stakeholders in their transaction flow professionally and swiftly."
Dan Salmons, CEO of Coadjute, commented: "We are delighted to enable this new service with Credas and Coadjute's government accredited identity orchestration service. We believe it will significantly expand the market for digital identification, as for the first time, identity information can not only to be collected digitally, but can also be verified and shared between users of participating software platforms. It's a fantastic proof point for how Coadjute enables our software partners and other specialist providers, such as Credas, to connect seamlessly and open up new opportunities for innovation and value."
Related news 
Coadjute also announced a major partnership with automation specialists Openview – Powered by VTUK this week, aimed at providing much better connections between property professionals.
The partnership involves an integration which will connect Coadjute to the Openview platform, enabling its users to be connected to other property professionals, including conveyancers, brokers and lenders.
The Coadjute network also automatically appears within the Openview platform, leaving nothing extra for the user to do.
Peter Grant, chairman and chief executive of Openview, says the new partnership will deliver real efficiencies to busy estate agents.
"Users can securely share sensitive client data, see real-time progress updates and send and receive messages from within their Openview platform," he explained. "This will cut time spent chasing for updates and make more time for revenue generating activity."
"There will be huge benefits to Openview users from this partnership, which connects property professionals on a greater scale than ever before and streamlines the process of buying and selling homes more than ever," Grant added.