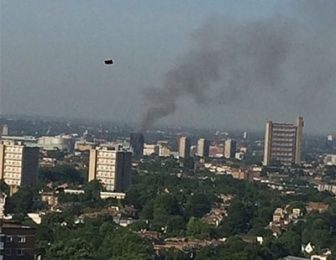 Following the Grenfell fire disaster, experts at Principle Estate Management implore the importance of heeding the latest guidance on the new Building Safety Act.
The trade body for the Association of Residential Managing Agents (ARMA) has produced useful guidance on fresh information that the Health and Safety Executive (HSE), acting as the Building Safety Regulator (BSR), says is likely to be needed.
Although the Building Safety Act has become law, Andrew Winstanley, senior associate director at Principle Estate Management, commented that the duties it describes for existing occupied high-rise residential buildings are not expected to come into force until April 2023, with the Building Assessment Certificate process anticipated to begin the following April.
He continued: "Anyone who manages a high-rise residential building, which is seven storeys or 18metres plus, will need to take all reasonable steps to both prevent any building safety incidents and to reduce the severity of an incident, should one occur.
"The Act defines a building safety risk as the spread of fire, or structural failure, and the spread of fire includes the spread of all forms of combustion, for example smoke, fumes and heat."
Winstanley continued, noting that the Act requires those responsible for occupied, high-rise residential buildings to register their building with the BSR, perform a building safety risk assessment, introduce measures to manage building safety risks, and prepare a safety case report for their building on request.
Winstanley said these documents included:
Building information

Identifying building safety risks

Risk prevention and protection information

Safety management systems

Safety case report
He added: "ARMA is asking for any questions or feedback on the documents in advance of the consultations it will have with HSE, and so this is the perfect opportunity for property managers to get involved."