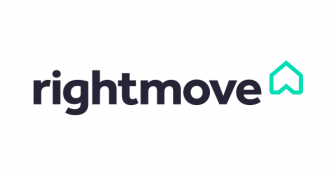 The average asking price for newly-listed homes has risen 3% over the last 12 months, despite higher mortgage costs, according to Rightmove.
The property portal said that the typical asking price had increased by £2,906 to £365,357 in the year to mid-March, as the market showed 'cautious signs of recovery' following turbulence caused by the infamous mini-Budget in September 2022.
However, the average asking price is still £5,800 below October's peak, the data shows.
Over the past month price growth has been fuelled primarily by a 1.2% jump in larger homes at the top of the property ladder.
Property industry reaction:
Tom Bill, head of UK residential research at Knight Frank commented, "A solid start to the year for the UK housing market has been enhanced by an economic backdrop that has become more favourable over the last ten days. The fact a recession may well be averted and inflation forecasts fell in the Budget will only boost sentiment among buyers and sellers as they adapt to a higher rate environment."
"The pressure on rates is downwards as lenders become more competitive in a lower-volume market. If central bankers adopt a less strident approach to higher rates following the collapse of Silicon Valley Bank this month, that downwards pressure will intensify. The swap market is already pricing in a more dove-ish stance after the demise of the California-based lender."
"That said, downwards price pressure will persist as more owners come to the end of fixed-rate deals and supply picks up from the lows of the pandemic. We expect a 5% decline this year across the UK."
Jeremy Leaf, north London estate agent and a former RICS residential chairman, said: 'These numbers are interesting as they confirm what we've been seeing recently in other surveys, as well as on the ground. Although Rightmove's statistics reflect asking, not selling, prices, the market is clearly demonstrating considerable resilience despite continuing worries about the cost of living and mortgage rates.
'Property is price sensitive and activity patchy but stock levels are improving. For instance, we're still receiving several offers on some properties – particularly family houses where shortages remain – but little or no interest in others. Encouragingly too, we've noticed first-time buyers making a comeback after almost writing them off as an endangered species at the end of last year.
'Looking forward, buyers and sellers are beginning to shrug off the more damaging economic effects of last September's mini-Budget so we're looking forward to a busier spring than we dared hope for in the early weeks of the year.''
Matthew Thompson, Chestertons' head of sales, said: "Spring may not see the typical seasonal increase in properties being put up for sale that many buyers had hoped for. Whilst buyers remained undeterred in February, there were 17% fewer sellers entering the market. This, in turn, is leading to a limited number of properties coming onto the market in March and April leaving many house hunters frustrated."
"The London property market slowed down at the end of last year in reaction to the Bank of England increasing interest rates. These rates have started to come down since the beginning of 2023 and we are seeing stronger competition amongst mortgage lenders which means that rates are now only slightly higher than before the September 2022 mini-budget. This has relieved some pressure on households with fixed-rate mortgages coming up for renewal. As a result, some homeowners who had considered downsizing to lower costs may have been able to get another fixed-rate mortgage at an affordable rate – meaning they are under less pressure to sell."
Tomer Aboody, director of property lender MT Finance, says: 'Some 'normality' is setting in after two years of unprecedented house price rises, which in turn were fuelled by the pandemic and rock-bottom mortgage rates, as volumes and numbers slowly return to pre-pandemic levels.
'It is interesting to see the higher end of the market is on the up showing that buyers are still there at all levels of the market, with price resetting making homes more affordable. Of course, with interest rates still to settle down after multiple hikes, there's still some caution although a confidently delivered Budget has provided some confidence for the markets, with inflation on course to be reduced and rates accordingly set to fall in the next 12 months or so.'
House asking prices edge up ahead of traditionally busy spring-buying season