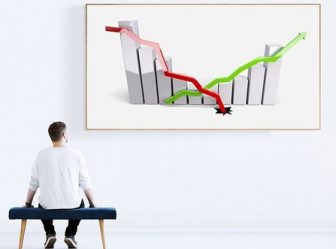 The average price of property coming to the market remained broadly unchanged this month, as demand continued to improve, and sellers become more realistic on their pricing, according to Rightmove.
The average asking price of newly listed property increased this month by £14 compared with January, to take the median price to £362,452.
This is the the smallest ever increase from January to February and a sign that more sellers are heeding their agents' advice to price right first time.
Property industry reaction:
Tom Bill, Head of UK residential research at Knight Frank, commented: "The six weeks since Christmas have been markedly different from the chaotic final three months of last year for the UK property market. Buyers and sellers switched off early for the holidays due to the volatility caused by the mini Budget but have come back surprisingly strongly in 2023. The crucial difference is stability in the mortgage market, which means plans have been reactivated. The true strength of the market will be put to the test in spring, along with the price expectations of sellers. As budgets come under pressure, we expect prices to fall by around 5% this year."
Matt Thompson, Chestertons' head of sales, said: "This month, we have so far seen a 17% uplift in viewings and 14% decrease in withdrawals. This shows us that there are currently fewer window shoppers and the buyers who are entering the market are more serious about closing a deal. For the remainder of February, as mortgage products have already come down, we expect to see more buyers wanting to capitalise on favourable rates before we enter the spring market which is expected to get more competitive due to pent-up demand."
Sebastian Verity, head of research at Chestertons, added: "Buyers are usually quicker to respond to changes in conditions than sellers and, with the Bank of England suggesting that inflation may now have turned a corner and signs of improvement in the mortgage rates now being offered, some have clearly been encouraged to act now. But in doing so they are finding that there is less on the market – less choice means more competition and this in turn seems to be helping to support prices."
Adam Feather, head of Robert Anthony, said: "House price declines after the mini-Budget were due to market volatility as buyers became increasingly nervous; the number of purchasers registering in the run-up to Christmas fell, while the number of offers made dropped sharply. Recent improvements in mortgage market conditions has boosted activity but there will be more clarity around the trajectory for house prices moving forward in the coming weeks as the traditional spring selling season kicks off."
Angela Hesketh, director of conveyancing transformation at Smoove, commented: "Rising demand from prospective buyers and the pick-up in number of agreed sales are both encouraging signs of confidence returning to the market after a tumultuous end to 2022. Of particular note are the resilient sales numbers from first-time buyers, suggesting a strong drive among this group to move forward with purchases despite the tough economic environment. Static new seller asking prices though do indicate the arrival of more conservative market conditions after the surging house prices of the pandemic years. While sellers will likely need to continue to adapt their pricing expectations, the transition to a slower market is set to be far softer than many would have anticipated late last year."
The number of property sales agreed continues to rebound as buyers return