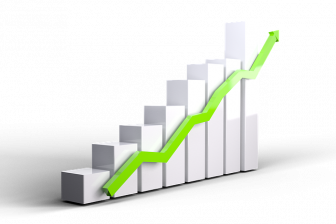 The average price of property coming to market this month has added 2.1%, or £7,400, to the average price of a property, which has hit £367,501, according to Rightmove.
Average asking prices have risen more than £55,000 in the past two years, compared to a £6,000 rise in the two years before the pandemic.
Solo first-time buyers have been hardest hit by the latest hike in asking prices – the fourth consecutive – and now need a 34% deposit on average compared to a 25% deposit ten years ago.
Property industry reaction:
The managing director of Barrows and Forrester, James Forrester, commented: "The UK property market continues to zig while the wider economy zags and this is due to the fact that the scales of supply and demand remain tipped firmly in favour of the nation's home sellers.
"At the same time, relative mortgage affordability remains extremely good despite a string of interest rate increases. So while a generation of homebuyers who have known nothing other than a sub one percent base rate may be understandably concerned, they remain in a very strong position when it comes to borrowing and buying.
"Those in their tin hats may wish to start sowing the seeds of doubt with regard to future market health, but the reality is that the UK property market will remain impervious to the external influences of economic instability currently making the headlines."
Jeremy Leaf, north London estate agent, said: "Market activity at present is determined more by a shortage of stock than a softening in demand despite recent sharp increases in the cost of living and especially interest rates.
"Rightmove's figures are, of course, based on asking not selling prices, neither of which are rising as rapidly as for most of last year. An up to nine-month delay in Land Registry recording price-paid information may explain at least some of the difference between the two.
"However, unless that demand is satisfied, it tends to fizzle out. As a result, transaction numbers are falling even if lack of choice is helping to maintain values so we're seeing no signs of any imminent correction."
Marc von Grundherr, director of Benham and Reeves, said: "House prices have been soaring throughout the pandemic, but it looks as though the market has reached its Icarus moment, with buyer demand starting to come off the boil when compared to this time last year.
"It's unlikely that we will now see demand and property values come plummeting back to earth with a thud, but we do expect that a more muted market performance lies ahead, as buyers face the reality of rising interest rates and wider economic instability."
Tomer Aboody, director of property lender MT Finance, says: "With first-time buyers needing to find ever-bigger deposits as asking prices continue to rise, worryingly the market seems to be running further away from them. With continued significant demand for homes and buyers who are able, and willing, to stretch themselves to afford them, prices are still on the rise.
"As mortgage rates increase along with the cost of living, some homeowners may potentially look to downsize in the near future, maximising their property's value while banking the equity for savings that they can live off. This could free up larger family homes for those moving up the ladder, helping keep prices in check."
The director of Henry Dannell, Geoff Garrett, commented: "While interest rates remain at just one percent, we expect to see further increases as the year progresses.
"Although these are likely to remain marginal, the impact it will have on the property market will be far more significant.
"Buyers are already starting to tread with greater caution as they're finding that the cost of borrowing is no longer as affordable as they may have expected. This has caused mortgage approval levels to dip and house price growth is also starting to plateau where the actual price paid for homes is concerned.
"It won't be long before buyers are forced to accept this reality and adjust their asking price expectations in order to secure a buyer."