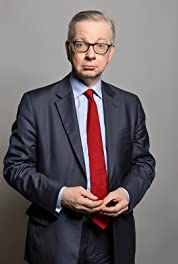 Michael Gove secured a rather surprising return to the cabinet in Rishi Sunak's reshuffle yesterday – just two months after announcing plans to quit politics.
Gove returns to cabinet as the Levelling Up, Housing and Communities Secretary, the post Boris Johnson sacked him from in early July.
The move comes after the new prime minister Rishi Sunak stressed his commitment to the troubled levelling up agenda.
Gove replaces Simon Clarke, who resigned yesterday after just seven weeks in the job. Sunak was widely expected to give Clarke his marching orders had he not quit the post.
Gove's return has been welcomed by Propertymark.
The organisation's head of policy and campaigns, Timothy Douglas, said: "The Levelling Up agenda and reforms to the private rented sector in England would appear to be back and will take centre stage in the new government as Michael Gove returns to the Department for Levelling Up, Housing and Communities.
"Mr Gove previously focussed on regional disparities and fixing the cladding scandal, but he now needs to go further and tackle the supply crisis in the private rented sector, implement the next steps for leasehold reform, set out the UK government's plans for home buying and selling as well engage with the sector to get more people onto the housing ladder and stimulate right sizing to release large, family homes."
The British Property Federation has also reacted to Gove's appointment as Secretary of State at DLUHC.
Melanie Leech, chief executive of the British Property Federation, said: "Michael Gove will be able to hit the ground running and we look forward to working with him again. The property industry is a critical partner on levelling-up and by unlocking investment we can deliver the changes we need to see in our communities up and down the country.
"This summer we lost vital time on delivering on the Government's agenda and urgently need a consistent and steady hand on the key issues of the day – housing supply, regeneration and net zero – which are all critical to the UK's growth ambitions and international competitiveness."