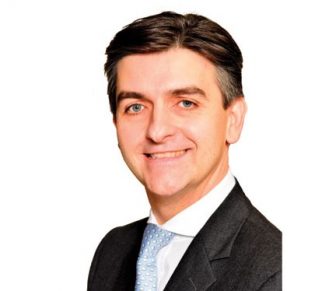 Rightmove predicts that the national average price of property coming to market will rise by 5% next year, as strong buyer demand and a historically low level of available property continue to push up prices in 2022.
As always there will be sector and regional market variations to Rightmove's price forecast, but what do the property professionals think?
Industry reaction:
The director of Benham and Reeves, Marc von Grundherr, said: "While there's no crystal ball that can truly predict the fortune of the property market, it's likely that next year will see further growth even with the potential threat of a marginal uplift in interest rates.
"Any increase is likely to be manageable for the average homebuyer and it simply won't deter demand which will continue to inflate prices as buyers battle it out for limited stock.
"Those on the ground in the London market will tell you that the prediction of a three per cent increase is quite some way off expectations. London has been building a serious head of steam in recent months, buoyed by a return to the workplace, as well as an uplift in foreign buyer demand as travel restrictions have eased.
"Yes, the latest threat of the Omicron variant may now play a part, but it simply won't derail a London market that has finally awoken from a slumber of subdued property price growth. We expect the central London market to climb by four to five per cent at the absolute least, while outer London will see further growth still."
Managing Director of Barrows and Forrester, James Forrester, commented: "The dark clouds of uncertainty that hung over the UK property market for much of 2019 and early 2020 have yet to return and there are no signs of them doing so in 2022 either. So we can expect more of the same where upward house price growth is concerned, although it's likely that the market will shift down a gear or two.
"We've seen consistent levels of annual house price growth hit double figures throughout 2021 and this has been driven by an imbalance between supply and demand, but also a push for bigger homes in the wake of lockdown restrictions.
"While there will never be enough stock to satisfy demand, this trend for larger homes is unlikely to be as intense going forward and so we can expect a slight correction in this sense. A five per cent uplift for the year is probably a little bit conservative and it's fair to say that's the minimum benchmark for market performance over the coming year."
Adam Kamani, CEO and Co-Founder property portal of MoveStreets, remarked: "It's important to remember that despite the end of the stamp duty holiday, the hopper of property transactions remains full to the brim. As a result, we will hit the ground running in 2022 with many sales completing in the early stages having been agreed in the final months of this year.
"This delayed impact on property price growth will ensure that any festive period of calm is short lived and any uncertainty around the current Covid landscape is also negated, with house price growth remaining robust.
"While the ship is certainly likely to steady in terms of the sheer volume of market activity seen in 2021, we will remain a nation of aspirational homeowners in 2022 and far beyond and the market will keep moving forward."
Rightmove predicts house prices will rise in 2022 but at a slower pace