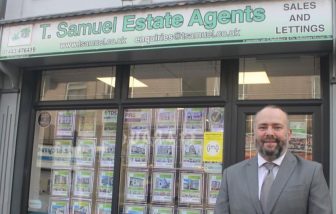 Property entrepreneur Chris Roberts has grown his portfolio of businesses with the acquisition of T Samuel Estate Agents.
Roberts, who is currently a director at letting agent Clear Property, plans to expand the business with a view to becoming the largest estate agency in South Wales following the acquisition.
The estate agency's office, located in the heart of Mountain Ash, has been retained together with the existing T Samuel's team of five employees. The agency will continue to cover the local market in Mountain Ash, Aberdare and the wider South Wales Valleys.
The estate agency will retain close ties with G Spilsbury & Co Solicitors whose partners originally established T Samuels to complement their legal offering.
Roberts said: "Too often we look to businesses outside of the region to come in and provide jobs and opportunities, but I'm determined to switch around that trend and create a fantastic business in the Valleys which not only provides outstanding services for the community and employment opportunities, but also has the structure to grow and be successful throughout South Wales."
He continued: "Our aim is to give back and create a mutually beneficial relationship with the community, investing our time and energy to build up trust, communicating effectively, and providing our team with the support they need to grow, develop, and provide a best-in-class service.
"It's an incredibly exciting time for the area, and I'm very much looking forward to playing my part in driving growth and prosperity in the region."