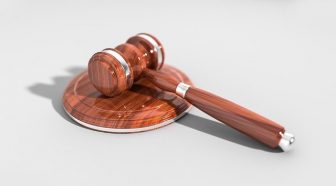 A growing number of property auctioneers are experiencing problems obtaining payment from buyers post-auction, new research shows.
NAVA Propertymark, which carried out the survey among its members, warned that non-payment for property purchases not only increases the administrative burden on auctioneers and vendors in preparing for sale again, but purchasers, who do not pay what they promised, can be sued.
When asked how they conduct their auctions and facilitate the viewing of lots for sale, NAVA Propertymark members said online auctions are now far more popular than live events, with 76% of responding auctioneers saying it was the most popular noting a technological shift that is here to stay.
This quarter, live stream overtook ballroom to take second place in popularity. Though numbers are tight, this suggests that a more permanent move away from ballroom may be imbedding. The rise in popularity of online can be linked to the pandemic and the advantages in terms of cost and inclusivity.
In-person viewing of lots remained the most widespread method used by auctioneers. Still imagery overtook video this quarter in popularity. Again, numbers are tight, and it will be interesting to see how this changes over the coming quarters. With 97% of auctioneers reporting they use in-person viewings where possible, it seems imagery and video have no prospect of replacing the chance to see the lot with your own eyes.
Auction issues
Nathan Emerson, CEO Propertymark, commented: "Our latest report has revealed that online auctions, particularly non-live formats, have gained popularity and surpassed traditional ballroom auctions, indicating a potential long-term shift away from in-person auctions.
"Our auctioneers reported challenges with obtaining payment from buyers post-auction being a significant concern. Non-payment not only increases administrative burdens but also exposes purchasers to potential lawsuits.
"In the property auction sector, it is interesting to see that a significant minority of auctioneers are using the new conditional auction practices, with varying reservation periods and fees.
"Our property auctioneers also highlighted the need for an awareness campaign to dispel misconceptions about sale by auction among the public, and strongly emphasized their duty of care to both vendors and purchasers."