Picture of the Week: And how in the name of all that's spooky did this manage to get on to Rightmove?
It's cursed land for sale, no evening viewings, and it's quite a development opportunity for those who aren't of a nervous disposition.
The last owners vanished without trace, and records show various uses over the centuries, including blood rituals and spring fayres.
Building work can begin just as soon as rubble from the old headstones have been removed. But mind the mausoleum!
Oh, and escorted viewings are available in broad daylight.
Now for the real horror: There's no EPC.
Question is: By the time you read this, will Rightmove's witchcraft have been at work and magicked this JOHNS&CO listing away?
And sure enough . . . doomed just a few hours after this story appeared, and before some of us had a chance to say hallo, as in Halloween.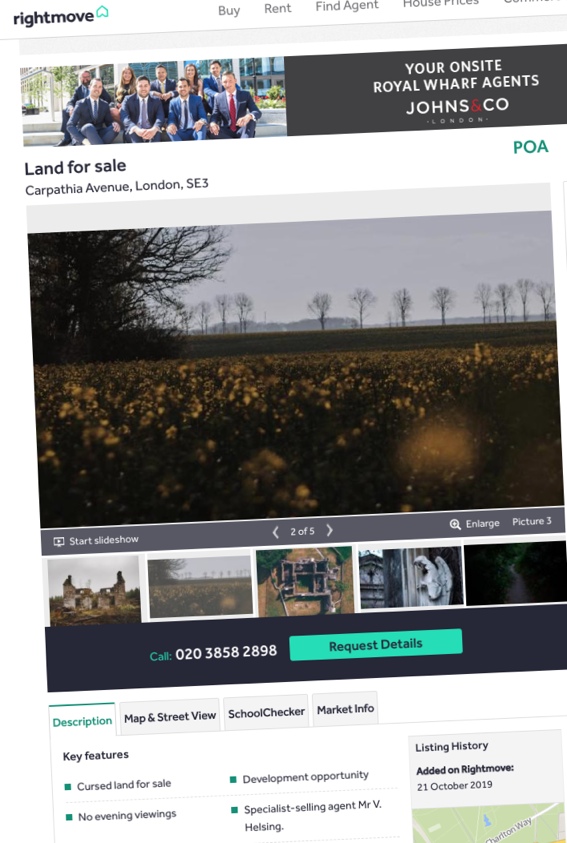 https://www.rightmove.co.uk/property-for-sale/property-74927086.html?utm_source=sendtofriend&utm_medium=email&utm_campaign=buying