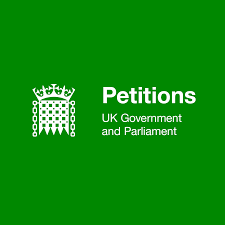 Mortgage interest relief changes, the scrapping of the 'wear and tear' allowance and the introduction of the 3% stamp duty surcharge have hit landlords' profits over the past few of years, which partly explains why so many people are exiting the buy-to-let market and thus reducing the supply of much needed private rented stock.
The government's draconian tax changes have not just pushed a number of BTL landlords out of the PRS, but have also left prospective tenants in some parts of the country with little alternative but to bid against each other, pushing rents up in the process, as a result of falling housing supply.
In an effort to help boost investment in the buy-to-let sector, a petition calling on the government to reverse its Section 24 tax changes for BTL landlords, which removed their ability to claim mortgage interest rate against their tax liability, was launched last month.
Announced by George Osborne in 2015, the tax relief was replaced by a basic rate reduction from their income tax liability for their finance costs of 20%.
Simon Foster, who launched the petition, said: "We want the government to reinstate the ability of landlords to set the full amount of mortgage interest against rental income, before tax is calculated.
"Like many self-employed business people I am a small, well-established private landlord that is now struggling to make any money from letting properties.
"Unless the ability to offset mortgage interest against rental income is reinstated I will like many be forced to sell my properties. This could reduce the number of properties available on the private rental market."
His petition has reached 19,517 signatures so far and will run until 10 May 2023. It needs 100,000 signatures to force MPs to debate the topic in parliament.
The director of Benham and Reeves, Marc von Grundherr, is the latest agent to have backed the petition.
He commented: "Rather than commit to solving the housing crisis and build more homes, the government has looked to bring about a short term fix by forcing landlords to sell up and exit the buy-to-let sector. This has been orchestrated via a number of legislative changes designed to dampen the financial returns available to investors.
"Of course, the consequence of this is a reduction in suitable rental properties and with the sector already in dire need of more stock, it's the nation's tenants who are paying the price. High demand is already pushing rents ever higher and as more landlords exit, this problem will only get worse while the quality of available accommodation will also continue to decline.
"While the Build to Rent sector certainly fills a need in the modern market, the government would be ill-advised to pin all of its hopes on this emerging market. Build to Rent rental values are considerably higher than those found within the wider PRS and so the average tenant simply can't afford them.
"We're urging the government to reconsider just one of their recent changes and allow landlords to once again deduct their mortgage interest from their rental income and we're not alone. A survey of our landlord base found that 73% of those who have plans to exit the sector would refrain from doing so if these changes were reversed.
"It's time the government realises that the nation's landlords are the backbone of the private rental sector, but it's simply not realistic to expect them to play such a vital role if it's not financially viable."