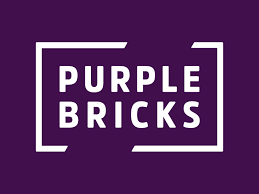 Purplebricks is disintegrating before our very eyes. Listings are down 23% year on year and revenue is shot to bits. Good people are resigning in droves. Others are being fired. Duff communications on the enforced change from self-employed to employed seem standard.
Add in a poorer commission package for its agents, a seeming cultural void, a pending legal action against them that could be worth tens of millions of pounds in reparations plus a share price in freefall, resulting in a market cap of about 10% of that of three years ago. A bag of crisps is now more expensive than a PurpleBricks share and, I'd say, far fresher and tastier currently.
Still, it could be worse I suppose… at least they're not YOPA, the ridiculously named brand that sounds more micro-biotic yoghurt than estate agent.
This all feels a bit Countrywide, doesn't it? From popular new kid, in City terms at least, to village idiot struggling to maintain any semblance of credibility at all.
As with all these situations, the fish rots from the head. So, what does a battered and bruised CEO do in such circumstances where he is surely a dead man walking – in tenure terms at least?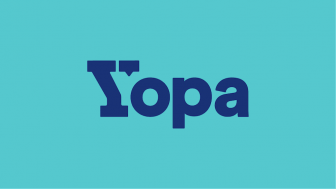 The obvious answer to that is to resign. Vic Darvey has little to lose in walking the plank from his Solihull office to the car park given that any personal bonus possibility is but a disappearing reality and his share options' value are unlikely ever to be realisable now.
He will resign, I'm sure. But I reckon he will hold on in the wheelhouse for a bit whilst the orchestra plays on the deck and the board work out who will replace him as 'Iceberg Avoider in Chief'.
Meantime, what to do about a business that has been dragged through a hedge backwards and has the scratches to show for it?
Actually, Purplebricks has a lot going for it. It is a household brand name and is the biggest single brand in UK estate agency by volume, albeit of listings. It has (or had) some fabulous people working for it and it's built some pretty nifty bespoke CRM type tech that suits remote working and a branchless footprint. So, all good there.
What it lacks, apart from leadership, is a proposition that works commercially and sustainably. Online estate agency does not stack up from a unit economics perspective – we all realise that now. I certainly realised that back in 2018 as the vultures swooped on Emoov and, despite trying to pivot the model to no avail, the numbers just didn't stack up in the end. Low fees and escalating customer acquisition costs collide. Who knew!?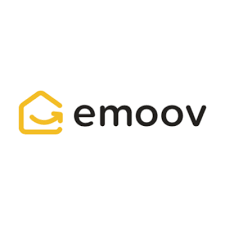 So, to the business model. It's the model itself that Purplebricks must change – to one that charges a full fee. Yes, a full fee. This, actually, was the pivot that I tried to persuade the Emoov board to make – but they refused.
You see, online estate agencies have much to shout about. Brand, volume of listings and sales and therefore data, culture (most have this but not all) and technology.
But, they just don't charge enough.
If they did and they turned their proposition into one that was about service and results and transparency and 24/7 accessibility – they'd be winners in this space.
So this is what Purplebricks must do…. change to a percentage fee model, on completion, no sale-no-fee because that's what the customer wants and likes – 95% of them do in any case and that's proven by the lack of traction that online agents have had in market share terms over recent years. Less than 8% of home sellers have ever used an online estate agency in any year since they first darkened the door of high street agents in 2004.

This is the solution to Purplebricks' woes however, it's not as easy as merely changing their model overnight and waving a wand. They need the leadership and the team and the knowledge and experience to do such and that frankly doesn't exist within the Solihull Massive now. Vic Darvey and friends do not have the first clue about this business, especially when times get tough. You need experienced sailors steering ships – not the guy that used to work out how much it costs to stock the galley cupboards.
Change the pricing proposition. Change the people at the top. Or I suspect that otherwise, what was once a £1billion business will end up obsolete and possibly even dead.
Will the Purplebricks board learn lessons from Countrywide, Emoov and other such examples? Probably not. And so grab your popcorn and watch this play out like the slow motion car crash that it is otherwise destined to become.
Russell Quirk is co-founder at ProperPR, the property PR specialist.