Did you have to read the headline twice to make sure you weren't seeing things? Because amidst recent property market news you surely know that house prices are at an all-time high and that the monthly numbers, frankly, are becoming almost comedic in their relentless climb. This week's Rightmove asking price data certainly attests to that. Again.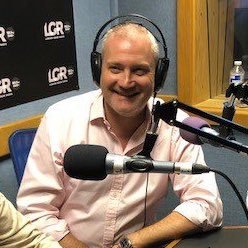 The latest index from the Halifax points to chunky month on month house price rises too, a 1.4% boost in April compared to March – a record high for two months on the trot.
The Nationwide Building Society and the Office of National Statistics are similarly bursting with outsize stats and which are all reaching for double digit annual increases in property values.
But, and here's the thing, UK house prices are actually incredibly affordable and even more so than ten years ago.
'Seriously?', you ask. 'You must be deluded'.  Well, no, because despite the hyperbole around the market right now the official data supports my initially fantastical contention that you are better off buying a home than you were at any time since Maroon 5 encouraged us to Move Like Jagger.
You see, house prices may have shot up from £173,800 back then to £268,300 now, a hike of 54%, but there are other factors at play that mitigate this seemingly unaffordable escalation.
First, most properties are purchased with a mortgage and mortgage rates are 56% lower than they were in 2011 – typically 1.62% for a 2-year fixed rate deal versus 3.7%. This means that actual affordability for the majority of folk is now in line with a decade ago when you accept that 'affordability' is exactly that – what you can afford to pay.
Second, when you adjust the average house price for inflation, the 2011 value is far less of a stretch at £216,600.
Third, the absence of stamp duty on all purchases up to £500,000 in recent months removes another layer of buyer friction.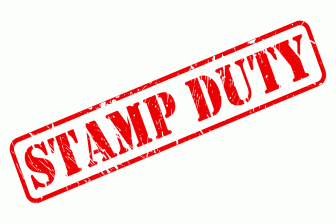 Factoring for inflation plus mortgage rates plus the Exchequer's take too, makes for a somewhat more positive and honest narrative altogether and now, I'd argue, one can see why house prices are so easily prone to increase at what are thought to be such eye-watering rates – simply because they are actually much more affordable than we all perhaps give credit for.
And so, I'm sincerely sorry to all today's would-be first time buyers clambering for that elusive foot on the first ladder rung, but it looks like onwards and upwards still further I'm afraid.
And as for estate agents, your stall is firmly laid out as one where hot-cakes remain the order of the day for a while and probably even after the stamp duty festivities end next month.
But there's a but. The concern is not whether demand will naturally subside this year and if Sunak's gradual unwinding of subsidies will dilute transactions to a normal level again, depriving you of the best months you've ever had. No, it's the spectre of inflation rising sharply in the coming months as consumer spending, raw material costs, fuel and house prices overheat an economy in celebratory mood. Because those of us with a few years in the game remember what happens to this industry when there's a boom and it's nearly always followed by bust as interest rates are hiked by our Central Bank to kerb the 'danger'. That, after all, is their core function.
Consequently, the property market rollercoaster will remain well-travelled and its recent dizzy heights may inevitably lead to a downward corkscrew around the next corner.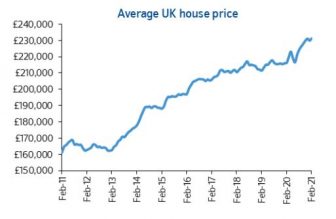 I'm a market optimist by nature and as those betting types that wrongly disagreed with my positivity over 2020 house prices now know to their cost. But the coming combination of consumer demand unleashed, abundant cheap money and the aforementioned, relative affordability of housing, are all exactly what led to us hitting the buffers in the late 1980's and, to an extent, in 2008 too.
So, enjoy the 'post-pandemic' ride for a while. But with much caution and your wits about you.