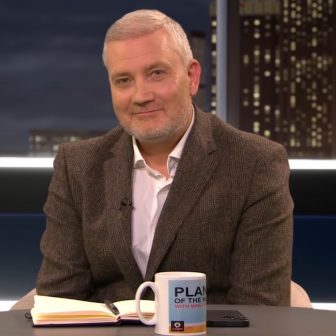 2021 was the biggest year for the estate agency industry ever.
House prices were a chunk higher than in 2020 with all of those 'experts' being wrong about how that would actually play out (Savills, Knight Frank,the Bank of England, HSBC, Capital Economics – all incorrectly forecast big drops in values).
In the end, the average property rose in value by 10.7% year-on-year, adding an average £28,368 to home-owners' wallets.
This healthy hike also meant that agents themselves earned – more assuming that their percentage fee was maintained. At 1.25%, a well worn figure that most agree is the average, each agent earned a typical £354 more per transaction last year.
Plus, transactions were one of the highest volumes since records began too, with 1,475,350 homes sales completed.
Those of you with a calculator will hopefully be with me on this and reaching for it about now to work out that this means that the estate agency industry banked about £5.4 billion in commissions in 2021. That's around £318,000 per branch. Surely the highest level ever, as a result of bubbling volumes and the highest house prices in history.
I stress though that £318,000 per branch is an average. For those not familiar with the concept of an average, there may be business owners and managers that banked more than that last year and others that banked less (I'm just trying to save you the embarrassment of posting that your office earned £x or £y instead and so therefore '…these numbers don't represent my company's performance…'. In fact, they absolutely do, on average).
You had a great year. The best. And no doubt, company awards have been lavished and bonuses paid and credit taken for such a marvelous and efficient improvement in one's P&L. I can still hear the applause ringing around the high streets of Britain as estate agencies convince themselves of this, the new normal. Everyone got a balloon.
Except… as with all inflatables after a period of time, this one is now going to sag a bit.
The 2021 market was amply boosted by the government's stamp duty holiday, the equivalent of stirring crushed viagra into every house buyers' tea with the resulting rush to save a few quid in tax artificially enlarging the market, so to speak.
The annual UK house sale transactions volume average since 2010 has been 1,100,000. Last year was 32% higher than that. And so what do you think might happen this year – a year without the stamp-duty blue pill, with higher interest rates, a war, and resulting economic uncertainty?
My money is on an average performance, probably not much less and certainly little more than that and if so this means that there will be 375,000 fewer homes sold in 2022 than the year before.
If you grab that calculator again you'll therefore see that each UK estate agency branch will sell about 20 homes less than they did in 2021. On avarage, that's a gap in revenue of roughly £80,000 for each.
It's unlike me to be a pessimist. I'm nearly always the token optimist in industry discussions and when talking house prices, but the maths here is pretty clear and it suggests that you need to prepare for a leaner period ahead.
The question is, what will you do about that? Now that I have helped prepare you for the reality of Estate Agency Economics 2022, what action will you take to mitigate a tougher time?
For once I am going to encourage comments below because I am genuinely fascinated to learn of the approach that you'll take.
The 'manager types' will think about just trying to cut overheads and the 'entrepreneur types' will consider stepping up marketing and prospecting – it's the age-old conundrum of whether to cut or whether to invest in growing market share, or a bit of both. And the 'innovators' will believe that the efficiency of proptech is the answer to nullifying the effects of fewer buyers and sellers.
But most of you, the 'vast majority', will do precisely nothing.
Which are you going to be?
Russell Quirk is co-founder of ProperPR.