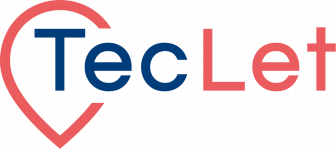 OnTheMarket-owned software platform tecLet has announced a new partnership to help landlords, tenants, sellers and buyers arrange their removals and storage requirements.
OnTheMarket, which is currently in the process of rebranding to 'tecLet' as part of OnTheMarket Software within the OnTheMarket Group, has revealed that the new partnership is with AnyVan who facilitate home moves within the UK and abroad.
Alan Blockley, head of sales at OnTheMarket Software, said: "Moving home, whether large or small, local or long distance is a key element in the sales or renting process and we would always suggest engaging professionals to help.
"It can be a serious false economy for someone to hire a van and get friends and family to help. The risks of damages and injury are real, and it can often take several journeys to complete whereas the AnyVan professionals can provide a full "turnkey" service.
"Our partnership with AnyVan provides a full range of services at competitive prices and teclet users and their customers will be able to access them all via our platform, improving service and, in the case of agents, generating additional referral revenues."
Evan Dean, partnerships manager at AnyVan, added: "With many customer-focused features, including live driver tracking, instant quotes, prices up to 40% cheaper than competitors, and support seven days a week, we're on a mission to become the best-placed, low-cost option to move home – and we're not stopping there.
"We're also trying to leave a positive mark on the environment, and we've already offset every mile we travelled via our partnership with the World Land Trust, alongside investment into the fight against deforestation and sustainable environmental projects.
"Through our latest strategic partnership with teclet, we hope to reduce the strain that's often associated with moving, streamlining the process entirely and continuing to make the moving home process fit for the 21st century."