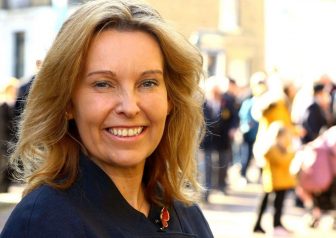 Following a call by the Conservative MP, Natalie Elphicke, for a two-year rent freeze in the PRS, the National Residential Landlord Association (NRLA) has written to her to challenge a number of the points that she has made.
Elphicke penned an article last week, which has been published on the Conservative Home website. It calls for the "freezing all rents at their current rates for up to two years".
In addition, she wants to see no property re-let at a higher price during that period. "This would ensure that the rent freeze cannot be circumvented by re-letting."
Elphicke claims this would save around £2,000 for the average renter, and up to £4,000 in London.
She continued: "While landlords would, no doubt, protest, this would not be so problematic for landlords as might first appear. It is not landlords who are facing paying for the extraordinary energy rises in the homes they let out, but their tenants. Buy-to-let finance costs are still low, with two-year fixed rates available at less than 2.5 per cent.
"So, there is, and has been, no justification for the excessive rent hikes in recent times. Rents don't reflect the costs of being a landlord. Rent levels are simply opportunistic and a result of lack of effective policy oversight in that market for far too many years.
"Indeed, controlling inflation will help keep interest rates lower for everyone as well as stabilise the value of housing. Extended inflationary spikes eat away at the value of all capital assets, including housing. High levels of repossessions and evictions put negative pressure on house prices. Early action to control rent rises is in the interests of landlords as well as tenants.
"The measures to freeze rents will help the public finances too. Of the nine million renters, 5.8 million tenanted households receive housing welfare support. Spending on housing welfare in 2021/22 is forecast to be over £30 billion. These measures could help to save billions on the benefits bill."
In response to Elphicke's piece, Ben Beadle, chief executive of the NRLA wrote this open letter to her:
Dear Ms Elphicke,
I write following your recent article for Conservative Home, "Keeping people in their homes during harder times must be a top priority" in which you make a call for a freeze on private rents for two years.
Within your article you rightly raise concerns about the impact of increasing inflation on households. However, as you will know the Office for National Statistics1 shows that in the 12 months to July this year private rents across the UK rose by 3.2% well below all measurements of inflation. In London, an area you refer to in your article, they increased by 2.1%, the lowest annual growth of any region in the UK in the year to July.
In your article you make the assertion that: "It has been suggested that faster rising rents in London have fuelled 1.5 per cent higher inflation in the Capital." The evidence cited for this is an analysis by City Hall drawing on data from Rightmove.
As the Office for National Statistics notes, Rightmove's data covers only asking rents on newly available properties, not the actual rents being paid on all properties. In contrast, the official ONS data reflects price changes for all privately rented properties. In view of this, I am sure that you would agree that the ONS index is a more comprehensive assessment of changes in PRS rents across the sector as a whole.
One of your central arguments is a call for a two-year rent freeze in the private rented sector. I should be grateful if you could outline how this would help address the supply crisis that tenants now face.
Research for the NRLA has found that in Q2 2022, 23% of private landlords in England and Wales said they planned to cut the number of properties they let over the next 12 months. This was up from 20% the year before. In contrast, just 14% said they planned to increase the number of properties they let, unchanged since the same point last year and down 4 points since Q1 2022.
Against this picture of falling supply, 60% of landlords reported increased demand for rental housing in the second quarter of the year. This represents a large increase on the 39% of landlords who reported increased demand a year ago.
This is a trend which has been charted also by:
+ Rightmove – Its latest figures show that in Q2 2022 the demand for private rented housing was up 6% compared with last year whilst the number of available properties was down 26%4. 
+ RICS – It has warned that rising demand from tenants for rental properties, coupled with a decline in new landlord instructions, will lead to rents increasing5.
+ District Councils Network – Research by the DCN has found that 76% of councils surveyed have seen an increase in private landlords selling up properties causing a rise in housing waiting lists and making it harder to find permanent accommodation for those in need. 48% of these councils said they were now experiencing significant pressure on housing services due to this. In particular, councils raised concerns about the drift of private landlords from the longer-term rental market to short-term holiday let accommodation.
+ The Government – Government data shows that the number of landlords planning to sell some
or all of their properties is twice as high as the number planning to purchase properties. Ac-
cording to the 2021 English Private Landlord Survey, 11% of landlords, representing 15% of
tenancies, planned to increase the size of their portfolio. In contrast, 22%, representing 29% of
tenancies, plan to sell some or all of their portfolio.
I note that in Ireland, which has a form of rent control in operation known as Rent Pressure Zones,
the leading property website Daft.ie, has noted that rental prices hit an all-time high in August, with
supply at its lowest level since the website started tracking in 2006. It noted that in a country of 5.1
million people, there were just 716 homes available to rent on 1st August8.
Given the public interest in this issue I shall be publishing a copy of this letter on the NRLA's website
and sending a copy to the trade press.
I would be happy to discuss these points with you.
Ben Beadle
Chief Executive