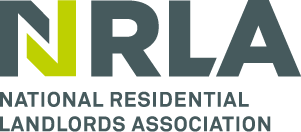 The National Residential Landlords Association (NRLA) has issued a call for greater co-operation between private landlords and local authorities to resolve the urgent need for more adapted private rented accommodation.
According to recent research conducted by the Social Market Foundation, the number of private rented sector (PRS) households headed by a person 65 years or older is set to double by 2046.
With this in mind the NRLA believes that now is the time for local authorities and landlords to work together to address this ongoing issue.
Taking this important step will help expand the number of adapted homes for UK disabled and older renters, ensuring an inclusive PRS which works for all.
Key to addressing these issues is clearer communication from local authorities to landlords concerning the availability of the Disabled Facilities Grant (DFG), available through local authorities.
NRLA research suggests 79 percent of landlords had no knowledge of the grants. After finding out more, 68 percent of landlords were more willing to adapt their properties.
The NRLA feels this is a chance for local government to take a lead on an increasingly important issue by taking practical action now, before the UK's adaptation challenges become even more acute.
Alongside today's call to action the organisation is launching, along with several housing, access and adaptation specialists, guidance setting out how private landlords can consider requests for adaptations to make their properties more inclusive and accessible.
Meera Chindooroy, Deputy Director, Campaigns, Public Affairs & Policy said:
"Many tenants report they are unable to access adapted properties in the private rented sector, but at the same time, our research suggests that there has been a lack of engagement with landlords on this issue.
"The acute problems facing those with accessibility needs requires urgent attention, and it is imperative that steps are taken now to ensure that a challenge doesn't become a crisis for the sector.
"With data from a range of sources showing the extent to which the housing market needs to respond to the UK's ageing population, now is the time for local authorities to work with private landlords to encourage the provision of more adapted rented properties."