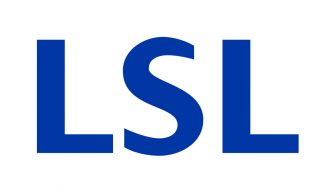 LSL Property Services plc announced today that its entire owned estate agency network of 183 branches will become franchises.
The announcement to the Stock Exchange reads:
Long-term franchise agreements have been reached for 143 of its branches with agreements for the remaining 40 branches at an advanced stage. Following completion of these agreements, LSL will become one of the largest providers of estate agency franchise services in the UK, supplying services to a network of just over 300 branches.
This milestone announcement completes a significant programme of work initiated following a detailed strategic review of our estate agency business and marks a further significant step taken to simplify the Group and focus its activities on business-to-business services.
The resultant business is well-placed to deliver Group margins that are structurally higher than the Group has delivered historically.
Rationale
Operating a franchise network offers significant advantages, including:
· A higher-margin business with a significantly smaller fixed cost base, resulting in improved and substantially less volatile earnings through housing market cycles
· The continued distribution of related products and services, including long-term provision of financial services
· The potential to grow network footprint without significant additional investment by supporting the expansion of franchisees and recruiting new franchisees
· The opportunity to benefit from the entrepreneurship and agility of independent franchisees, resulting in a more productive, flexible, and resilient business model
Franchise network
Prior to this restructure of its estate agency business, LSL operated a network of 120 franchise branches. This network will now be supplemented by the addition of the previously owned network of 183 branches, making LSL one of the largest providers of estate agency franchise services in the UK, with franchisee agreements negotiated with existing LSL franchisees and experienced former members of the LSL Estate Agency Division management team.
LSL has appointed Paul Hardy as Managing Director of its Estate Agency Franchise Business. Paul led this programme to transform the Estate Agency branches, and previously held roles as Financial Services Division Commercial Director and Estate Agency Division Finance Director.
The enlarged network of just over 300 franchise branches will be operated by 62 franchisees under the Your Move, Reeds Rains and LSLi group brands under long-term royalty agreements. Following the sale of our London Estate Agent Marsh & Parsons in January of this year, LSL will no longer own and manage estate agent branches.
As part of this change, around 1,200 Estate Agency Division colleagues, mainly branch-based personnel, will transfer to the franchisees, ensuring continuity of service to estate agency customers.
Financial impact
Significant cost reductions will be achieved immediately with further savings over time. The net impact on 2023 Underlying Operating Profit is expected to be neutral. We expect the change will be accretive to Group profits through housing market cycles from the beginning of 2024 onwards.
Franchising owned branches allows us to rationalise central functions. These changes will take place during 2023 and 2024, delivering incremental phased benefits. We estimate that this transaction, combined with the recent sale of Marsh & Parsons, eliminates over £110m of a cost base of c.£125m supporting the Estate Agency Division with the largest reduction taking place immediately. This is in addition to cost reductions of c.£30m in the Financial Services Division following the recent disposal of its D2C brokerages to Pivotal Growth.
The enlarged franchise business will be less capital intensive. Whilst there will be meaningful investment in new systems and technology to support the development of a growing franchise business, overall capital expenditure will be lower than previously, without the need to maintain an IT infrastructure to operate a large branch network and with ongoing branch refurbishment to be carried out by the franchisees.
We expect exceptional cash costs of around £6m in 2023 and a further £7m in future periods, together with exceptional non-cash balance sheet items of circa £6m. The exceptional expense primarily relates to leasehold dilapidation provisions, redundancy costs, non-cash fixed asset write-offs and legal costs.
David Stewart, group chief executive, commented: "Today's announcement is a significant milestone in the execution of our strategy and is the culmination of a substantial effort on the part of colleagues across the business. The estate agency franchise model is similar to our financial services network and it will make us a much simpler, more resilient business whilst opening up new opportunities to grow our Estate Agency Division. I am delighted we have been able to complete this major project and excited about the growth opportunities ahead."
LSL says it is 'well-placed' to deliver growth despite drop in revenue