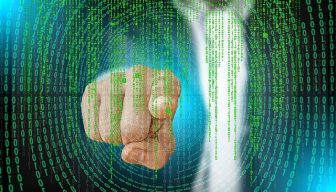 Estate agents are being invited to the second in a series of Tech Talks this month, where they will learn about using data to help support their business.
Hosted by iamproperty, 'How to use data to accelerate your success' offers those in the industry the opportunity to hear more about how harnessing the power of numbers in the form of relevant data is potentially key to growth.
The free Tech Talk is now live on iamproperty.com and is hosted by Michele Gettins, CMO at iamproperty, and Natasha McDonough, CEO at MMC Research.
McDonough discusses how iamproperty uses data to feed into its continuous innovation and stay on the pulse of what consumers are looking for, to best support its partner agents. She also explains how estate agents can conduct their own research and data gathering, especially in the current marketplace.
The duo also offer expert insight on practical areas such as how often agents should be updating their data on customers, as well as answering some of agents' most asked questions around data.
McDonough said: "Data is a powerful tool and understanding how to use reliable and relevant data to our advantage is key to achieving success. In Estate Agency, data gathering is a really interesting piece of work that could be done by anybody in the office. Once you have data at your fingertips, you can start to action change through the business, to cater to what consumers are looking for from your service, giving you an edge over competitors. If you really understand consumers' views and perceptions, it empowers your team to make small adjustments in their day-to-day job, based on what consumers actually want and are telling you."
This is the second in a series of Tech Talks hosted by iamproperty this month, following the launch of its latest Tech of a Life magazine, expanding on the most talked about articles and bringing people in the industry together to find out more about the topics which are impacting the sector.
Ben Ridgway, co-founder of iamproperty, commented: "This is the second of two highly relevant discussions as part of our Tech Talk series. By tapping into both Michele and Natasha's collective expertise, we hope attendees leave with a better understanding of how they can successfully acquire and use data within their business to become more informed, allowing them to make considered decisions to support customer success and growth. In a competitive industry like Estate Agency, it's really worth it."
The Tech Talk is available to watch here.