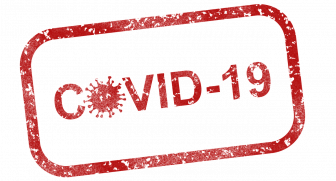 A fresh report from Belvoir reveals the impact of the Coronavirus pandemic on the UK rental market.
Earlier this year Belvoir commissioned property expert Kate Faulkner to review data from the Belvoir rental index as well as quarterly surveys of offices during the pandemic and beyond. This information has been used to create a unique pandemic report, according to Belvoir CEO Dorian Gonsalves.
He said: "The Belvoir pandemic report provides a unique insight into the rental market during this challenging time and looks at how it affected landlords and tenants."
"Belvoir's data confirms that offices generally saw a dip in average rents during the pandemic, and that this trend has been reversed in 2021."
There are significant regional variations in rents – not just due to area, but also on whether the let was a flat, house or HMO, all of which resulted in different experiences for landlords and tenants.
Belvoir reports that during lockdown, rents for flats mostly remained static, or fell in value when compared to pre-lockdown. Unsurprisingly, the reopening of the market in May 2020 impacted on the second half of the year results, and most rents for flats rose.
In contrast, and similar to the house price market, house rents have been consistently increasing in most areas and continued to do so even during the first lockdown. Belvoir's Q2 rental index revealed that 95% of offices reported a rise in rents for houses, and 83% reported a rise in rents for flats.
Gonsalves continued: "Belvoir's survey analysis shows that although the pandemic has had some impact on the lettings' market, overall, this was much less than would have been anticipated.
"The lettings' market proved itself to be incredibly robust for those renting and letting through Belvoir. Unsurprisingly, many tenants stayed put during the pandemic, but coming out of lockdown during quarter two, tenant trends began returning to normal."
Overall, from a lettings' metrics basis, it appears that although there were some changes during the pandemic, in the main, long-term trends have returned to normal.
"The pandemic certainly changed how Belvoir offices ran their businesses, with communication, problems doing inspections, and difficulties getting reputable contractors to carry out maintenance work cited as the main problems. However, offices were quick to respond, employing advanced technology with virtual viewings.
"Despite the government's efforts to encourage more people to buy, many tenants prefer to rent properties to achieve a much more flexible lifestyle," Gonsalves added. "It is clear that the lettings' market survived the impact of the pandemic incredibly well, which is good news for investors."