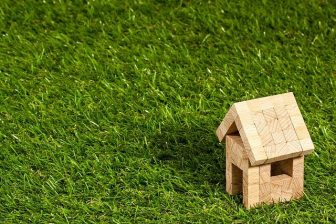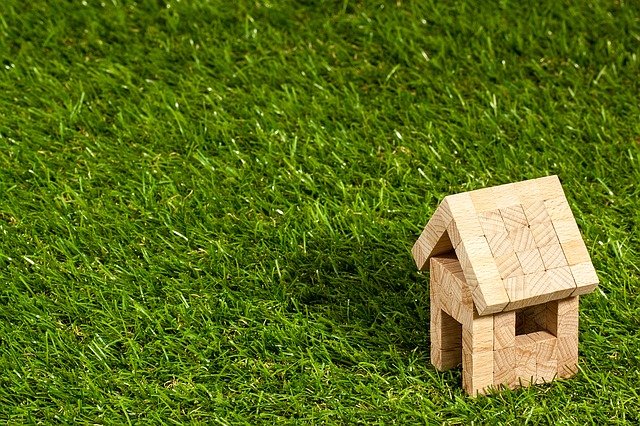 The latest State of the Lettings Industry report, an in-depth survey which provides an annual temperature check for the market, has been released by Goodlord and Vouch.
The report, which this year involved 550 agents and 1,700 tenants from across the UK, shows in detail which pandemic-induced shifts have proved short-term, and what market movements look set to reshape the industry permanently.
The report also includes insights from key industry figures, including Christopher Watkin, Paul Shamplina and Peter Knight, amongst others.
Lack of stock tops list of concerns
Lack of stock was named as a top concern by agents, with 32% citing it as their primary concern.
Some 83% of respondents have seen landlords leave the sector in the past year and 64% believe the coming year will bring more attrition. Almost half of agents said more than 5% of their landlords had left the sector in the past year. 28% said between 5-9% of their landlords had left the sector. 14% said between 10-19% of their landlords had left.
The combination of stamp duty holiday and mounting regulation has seen a greater proportion of landlords cash in their portfolios. 43% of agents surveyed said they believed legislation was the prevailing factor in landlords exiting the sector.
To counter these concerns, top priorities for agents in the coming year include generating more revenue and reducing their administration time. Interestingly, the number of those who said winning new landlords was their main priority has reduced, indicating that many in the sector are looking to increase revenues from what could be permanently reduced stock levels. 27% of respondents a
Legislation still top of mind for agents
Some 32% of responses placed legislation and compliance as their biggest concern, as the ever changing regulatory landscape continues to occupy the sector's time and energy. The results of the survey also highlight the divergence in opinion between tenants and sector professionals.
38% of tenants believe that the repeal of Section 21 will have a 'major and positive' impact on the private rental sector, a sentiment shared by only 8% of agents. 30% of agents believe it will have a 'major and negative' impact overall.
Similarly, 43% of tenants are very optimistic about the impact of the introduction of lifetime deposits, compared to just 17% of agents. Agents are much more ambivalent about this change, with 26% believing lifetime deposits will have neither a positive or negative effect.
Pace of arrears settles but rent protection here to stay
Two thirds of agents are no longer seeing an increase in the pace of arrears, indicating that the first 6 months of the pandemic drove the biggest rise in arrears, with the pace cooling off or stabilising over the last 12 months.
The number of lettings professionals reporting an increase in arrears has halved since the previous survey, dropping from 64% to 32%, with an additional 14% of agents saying arrears have decreased over the past year.
However, 48% of respondents reported that arrears had stayed at the same level over the past year, which indicates arrears remain higher than usual. And a small but worrying minority of 16% of respondents said arrears amongst their tenants had increased by 30% or more over the past year – highlighting the huge variance in the pandemic'***** to tenant finances.
One long-term change that the uncertainty over arrears appears to have driven is the popularity of rent protection products. Almost two-thirds – 62% – of agents are now offering a rent protection product, with half of those not yet offering one actively considering it.
Agents cautiously optimistic after rollercoaster year 
Optimism from agents remains high year on year, although the industry is showing some signs of heightened caution following 18 months of uncertainty. A large majority – 67% – of respondents said they felt either "very optimistic" or "somewhat optimistic" about the future of the lettings industry. This is down from 80% in September 2020, at which point the UK was emerging from all restrictions and the second wave of the pandemic had yet to begin.
More agents are currently on the fence compared to last year, with 23% of those surveyed feeling neither optimistic or pessimistic about the industry, up from 14% in 2020.
Only 1% of agents are 'very pessimistic' about the future of the industry.
Tenant optimism remains strong
Tenants are reporting strong signals of confidence when it comes to their finances.  Only 6% of the 1,700 tenants surveyed said they remain concerned about the pandemic affecting their ability to pay rent. This rate has halved compared to the previous survey – in September 2020, 12% of tenants reported concerns about their ability to pay rent.
Some 4% of tenants said they had missed some payments or organised a payment plan in the past year, which is an increase on the September 2019-September 2020 rate of 2%.
However, the vast majority of tenants – 81% – said that the pandemic had not had any impact on their ability to pay rent in the past year. This is up on last year's figure of 75%. This is despite the fact that, of the tenants surveyed, 24% had been furloughed at some point during the past 12 months. A huge majority of tenants – 75% – now believe their income is secure.
Tenants staying put following 'race for space'
Most tenants also predicted that they will remain in the rental sector for many years to come. 54% said they would not expect or weren't sure if they would own a property in the next 5 years. Less than half of tenants – 46% – said they did expect to own a property within 5 years.
Tenants also reported a decrease in their desire to move or relocate. Only 16% of tenants said they had moved or considered moving as a result of Covid-19 in the past 12 months – a decrease of 11% on the previous year. Those who did move, however, intend to stay. 80% of those who moved to a different area in the past year as a result of Covid-19 don't intend to move.
Technology close to omnipresent as sector modernises
The lettings industry continues to embrace the role that technology and task automation can play in helping them run their businesses, with only 1% of respondents now reporting that they do not use any form of technology or task automation in their businesses, down from 5% the year before.
More than half of respondents said that automation would be accelerated in their businesses over the coming year. For those that said the levels of automation would remain the same, 15% said that they would now prioritise technology that enables remote working.
17% said that they would prioritise technology that enables workforce reductions but 36% of agents believe automation will accelerate in their businesses without impacting workforce numbers
Respondents identified referencing, administration, and compliance as the main areas of the lettings process where technology and automation could be the most beneficial.
Tom Mundy, COO of Goodlord, said: "This report paints an encouraging picture for the industry. Key signs of recovery can be seen in the arrears data and tenant sentiments, and the majority of agents are still feeling optimistic about the future of the sector.
"Specific concerns around lack of stock and upcoming regulation are well founded, but it appears that agents are becoming increasingly proactive in this regard. Sourcing new revenue streams, embracing technology, and streamlining processes are all gathering pace, as agents make their businesses fit for the future.
"After a year like no other, these insights offer a picture of a resilient, forward-thinking industry which is moving with the times and responding to major shifts in tenant demand and landlord behaviour with characteristic stoicism and professionalism."