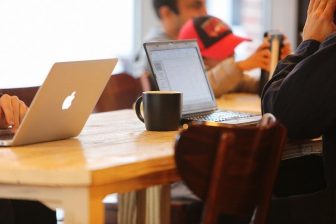 A new online property letting website has been launched, offering to cut out the role of traditional letting agents and the fees which they charge landlords.
Rentd, which puts landlords and tenants directly in touch with each other, aims to create a marketplace for the private rental sector without levying traditional estate agent fees.
The new business intends to make money by finding and securing tenants for landlords at a fixed fee of £799 including VAT, only payable once let.
Rentd says that its proposition is not just about potentially saving landlords money in agency fees but is also 'centered on an end to end experience, utilising revolutionary technology to save landlords and tenants time, while creating greater certainty and reliability'.
Rentd yesterday announced that it has raised £250,000 in fresh investment at a post money valuation of £5m, allowing them to begin the roll out of the business across London with the UK national market and international territories to follow soon.
Investors in this round include wealth management partners, owners of global advisory firm, the AHR Group.
This initial funding will fuel a significant marketing effort and ongoing technology along with native app development, according to founder and CEO of Rentd, Ahmed Gamal.
He commented: "Up until now, the process of completing a rental transaction from start to finish has been protracted and clunky for both the tenant and the landlord, with it taking a considerable amount of time and effort to gather the fragmented components required from both parties.
"We've spent three years developing the Rent proposition in order to change this and the result is the UK's first rental platform combining these various components into one super slick user experience.
"We've been sure that this approach is focussed as much on the landlord user experience as it is the tenant and not only does it take the pain out of finding a tenant, but they also save a considerable sum in agent commissions."